What's on deck for July? Lots of sun, love, and nothing but BLISS. Read on for your sign's midsummer predications and new look inspiration to match! Happy Summer, BLISS BANDITS!
Cancer
This month is all about breaking out of that cocoon you've been chilling in this year. Looking for a change? Settle into the now, and make a plan. Listen in to that little voice inside, and give her a megaphone. No better time than the present to fully embody this change with bold and easy looks. Jumpsuits and Rompers are your go-to pieces this month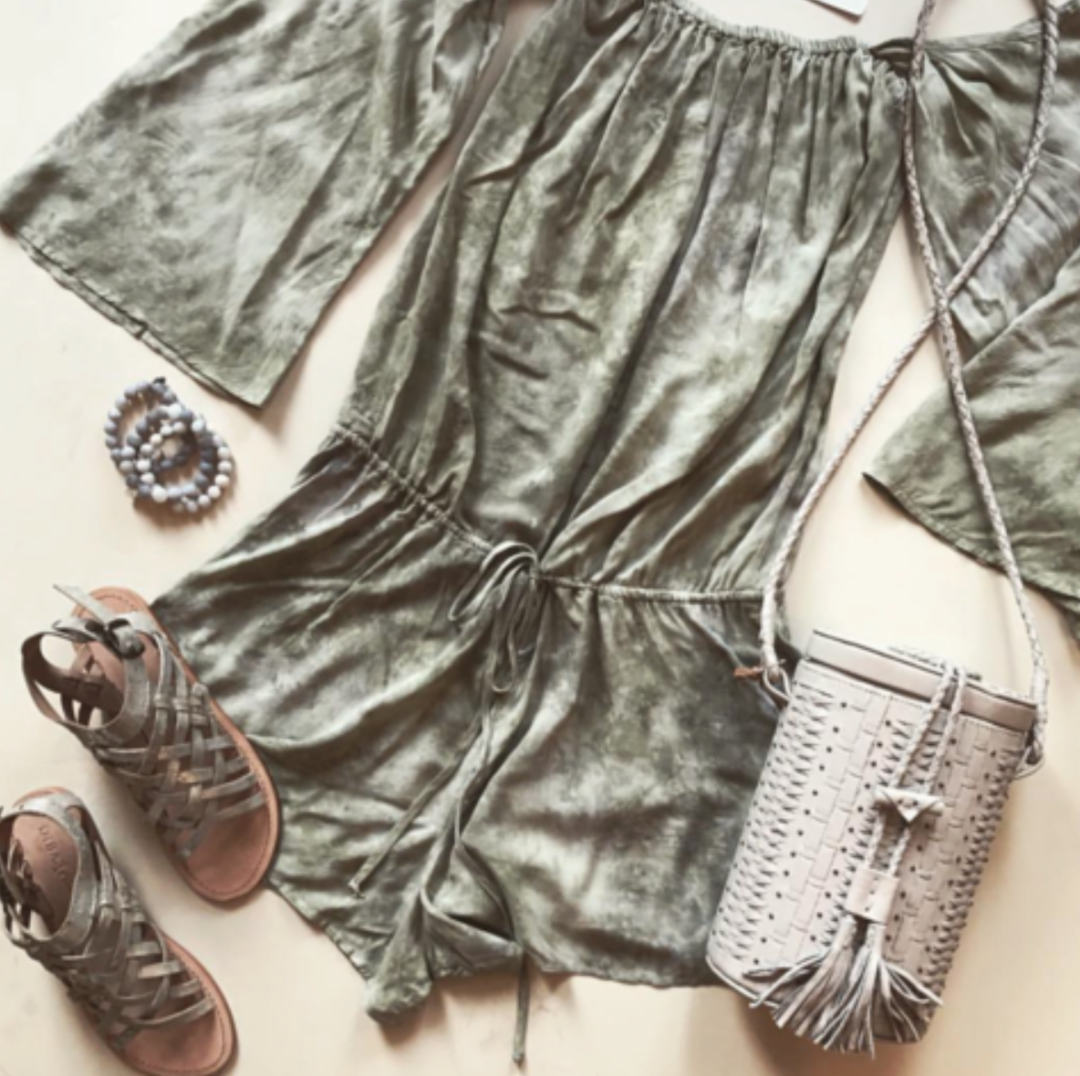 Life Life's a Beach Romper Jardin
Leo
You're a lion, and lionesses are born to lead. It's apart of your nature, BUT, this month is all about serving your highest self by helping another. Is there someone in your life, business, personal, or otherwise you could lift up? You're moving into a humble season of service, and with that comes the need for more versatility in all aspects of your life. Look for long and grounded pieces, and pieces that can be worn in all environments.
Virgo
Are you doing what you love? Or are you doing what keeps you safe? Both are acceptable, but you're being challenged this month to choose a more direct path. Deep down you know what the right move is. Remind yourself that neither choice is greater than the other, but you can't live in between two worlds anymore. There's no rush to decide, so take time to play. Going for fun a brunch on the weekend is the move. All things pink, light, and floral is what to wear during your time of decision.
Libra
This month is going to be a breeze. Keep your emotions in check as you encounter a few issues that don't have anything to directly do with you. Hang out with friends in dope settings, think: beach bonfires, rooftop pool parties, and sunset ocean cruising. You'll be going out more than usual. This month it's time to turn up the flash-
Scoprio
Whatever you choose to manifest this month will happen. You're absolutely at the peak of your power, so use it wisely. Watch that you don't spend too much energy talking about what you don't want...it just might happen. Fierce away all you fears in everything you wear this month.
Sagittarius 
Change is hard, but that leap of faith you've been grappling with taking? It's time to jump. Maybe there's a person in your life that is no longer serving your needs and life plans as they once did...time to say adios. As hard as it may be, you're keeping the Universe from filling you up in the way you deserve. It's now or never. With the heaviness surrounding your decision, make sure you don't dampen your mood with drab; bright, bright, bright is what you need.
Capricorn
It's time to let go and let it be. You're being pulled into a brand new direction and while that is SO exciting, you're terrified. It's time to let. that. go. What lies on the other side of this month is going to be life chaining. Make a point to remind yourself to relax as often has you need this month. You'll need it for what lies ahead. Comfy is the way to go in your July-wear.
Aquarius
You're going to need a shovel for all of your abundance. Get ready to coast into some seriously sweet perks in life. Whether it's your handwork and your job paying off, or your consistent consideration in your relationship, it's time to reap the benefits. You were born to inspire others, and you're finally living your truth. Find ways to stand out with stripes and accessories. It's time to attract your best life.
Pisces
Let your intuition be your guide. You've got a fantastic month ahead, but it completely depends on how you play your cards. You tend to overthink sometimes, so let your gut be your guide. There are a few people in your life that are hurting; time and attention are the best medicines. You're naturally compassionate. Find a way to reach out in anyway you see fit. Comfort and ease is your fashion mantra this month: embrace it.
Aries
A year from now you will be shocked with where you were. Life is going to change SO MUCH over the next few months in all of the most positive ways. You may have been feeling like you're moving along at a snails pace as of late, but just wait; it will pay off. Your fieriness this month is going to produce the greatest results. Encourage it with all things orange and red.
Taurus
Don't think twice about a splurge; the Universe has your back. You've been incredibly patient recently with a variety of personal and professional projects. Treat yourself! It may feel like you're about to burn out, but don't worry... it will pay off soon enough. Think all things luxury this month; even if it's little luxuries, indulge!
Gemini
The days of you caring about what anyone thinks are GONE. You are all about your vibe, and your heart-space. You're on your way to greatness. You're lighting up rooms left and right, and nothing is slowing you down. Keep up the good-vibe momentum and embody your boldness. Dynamic prints, and big hats are the way to go. Get it, girl.
Have an EPIC July, Bliss Beauties!
XOXO
Lauren @ Bliss