Hey Bliss Babes!!
Coming back at you with another What We're Loving post for ya! As mentioned before, I went back home to the East Coast recently and was lucky to have shot with 3 beauties. This post is all about E.M. She's an amazing blogger with the best style and looks that could kill. 
I made my way to Newtown, PA to meet up with E.M. for our shoot. Newtown if a fond place in my heart because I went to college there and it's the sweetest, quaintest town with so much to offer. From amazing restaurants, to boutiques, to cute bars, to farms, Newtown has got it all. The best part about it? The vintage feel and old store front, not to mention the alleys and hidden gems. So it was obvious we'd find some amazing photo opportunities. 
I brought some super cute pieces for E.M. to show off, and I think you guys will agree, they are must haves!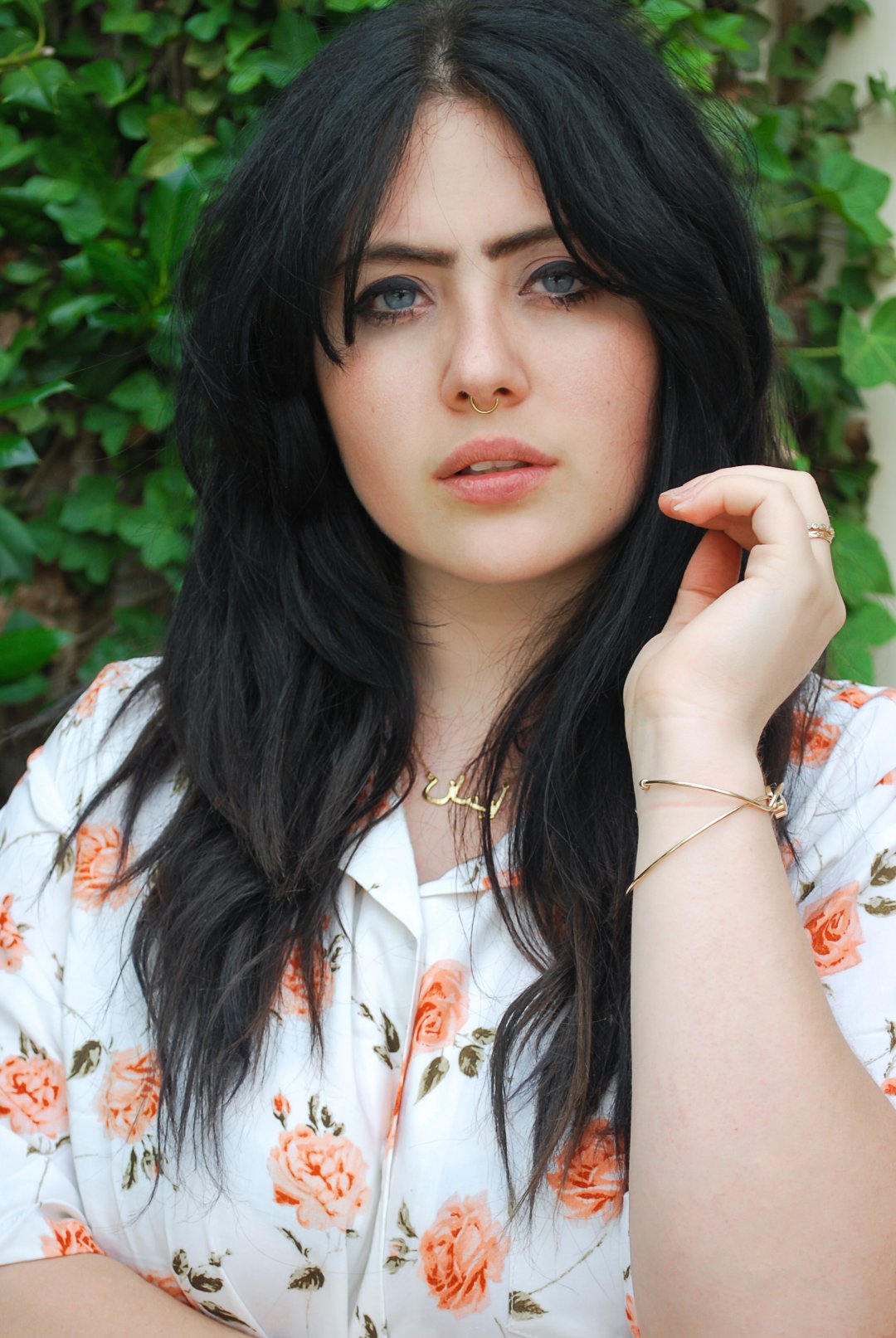 I picked this top out especially for E.M. because I knew she would rock it perfectly. Motel's Hawaiian Shirt is amazing for any season, and can be dressed up or down. The dainty pink roses make any outfit combo look delicate and girly. Pair any bottom with this shirt and you will be sure to look amazing. We loved it knotted to give it a flirty and fitted look, but it wold look great tucked into a pair of pants or jeans too!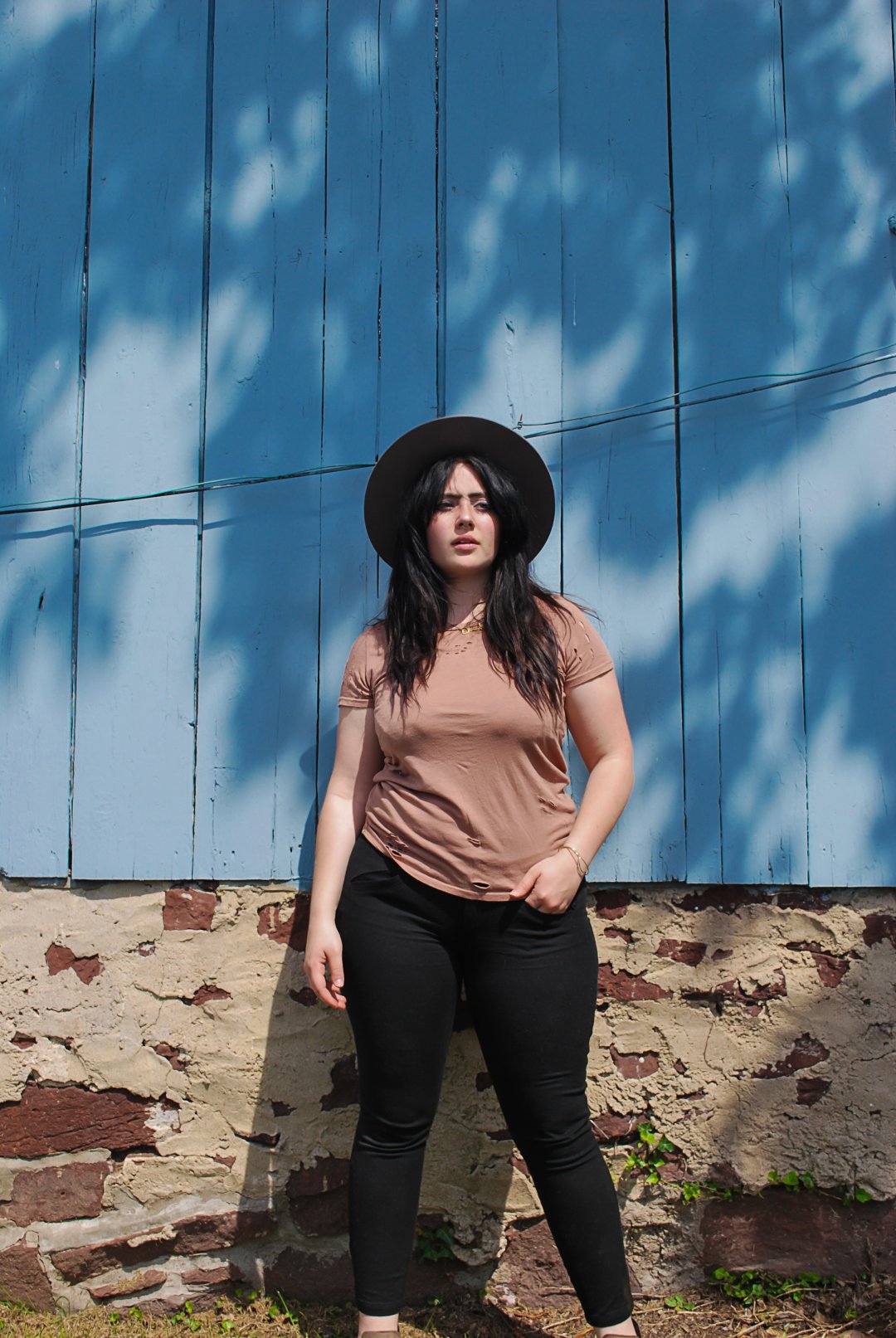 Nothing beats an easy tee, and E.M. definitely shows how easy it is to pull it off. The best thing about NYTT's Distressed Tee Shirt  aside from it's color, is the distressing through out it. It adds a touch on uniqueness and bad ass-ness. The tee will look amazing with denim of all washes and colors, so it's easy to pair. I loved it with Lack of Color's Morrison Hat.  It gave the tee a bit more of edge and cohesiveness. Easy combo, big results. 
 Can we talk about how gorgeous ASTR's Lorena Dress is? And E.M. makes it look so chic and graceful. I'm obsessed. The off the shoulder dress looks amazing on every one and the ruffles are so beautiful. The best part about it is it can be worn for almost any occasion. It can be dressed up or down. Wherever you wear it, it'll have you feeling magical. 
 Woohoo!! This top!! There are SO many ways to wear Motel's Betina Top, but E.M. definitely made it level 11 sexy. Geesh! Yes- whether you wear this sheer perfection with just a lacey bralette, or if wear it with a dainty cami, or layer it for cooler temps, you cannot go wrong! This top is a closet staple and will look amazing with just about anything. The way it falls on the skin is gorgeous. 
All these pieces are super easy and fun to wear and are definitely versatile pieces that will compliment so many outfits. If you pick any of these items up, be sure to tag us so we can see!  We love to see how you wear/ style BB pieces.
For more photos and higher quality, we'd love for you to follow us on Instagram: @gypsylovin85 and @blissbandits.
 *All photos taken and credited by Annie Potts.
We'll be back with another, "What We're Loving" post soon! Stay tuned!
Until then... be well, stay active, and smile.
-Annie at Bliss 
**If you're in the OC area, have had some modeling experience and would like to model for us, please direct message me on IG @ gypsylovin85.