Hi My Bliss Babes!!
Hope you all enjoyed the rest of Summer, and while we in California are still living the Summer life in the 80's & 90 degree weather, most of you are enjoying those chilly temps that are made for big comfy sweaters, PSL's, and all the Fall activities your hearts ache for. Don't get me wrong, we still do that here... we just don't have to wear quite as many layers. Fall just so happens to be one of my most favorite seasons. I love feeling cozy and I get so excited to pick apples and pumpkins and bake pies and carve etc. And with all of these fun things comes Halloween. The hayrides, the parties... the costumes!!! Ugh! I love costumes and dressing up, but it creeps up on you so fast, and you spend 100$ on a costume that you'll wear once! 
So, I'm here to save you from that expense, and from an uncomfortable night. We have loads of cute sweaters that are cute, comfy, funny, and that you can definitely wear over and over. These are perfect for Halloween, and for any other day you like. You're welcome.... Check out how we styled the gorgeous Natalie (@natalieengel) for our Halloween edition of What We're Loving.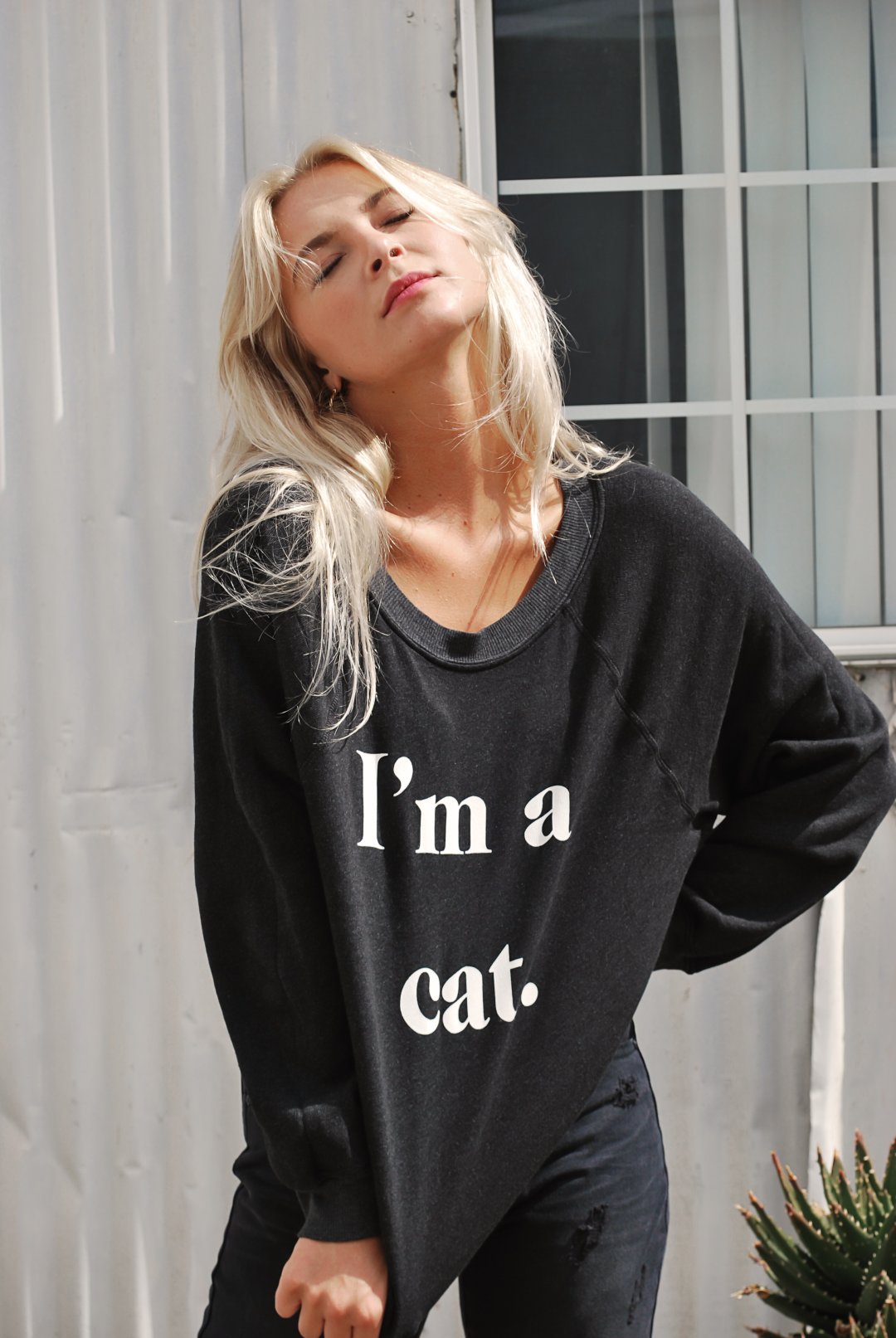 For all my cat lover ladies! A classic cat costume just got easier and comfier with Wildfox's I'm A Cat Sommers Sweater (which we have a few different styles of,) and paired with One Teaspoon's Black Oak High Waist Freebirds. The perfect black on black combo that you will turn to for the Halloween season, and over and over again. The black denim has the perfect amount of distressing and the ankle zippers make it even more fun, while the sweatshirt is obviously too cute.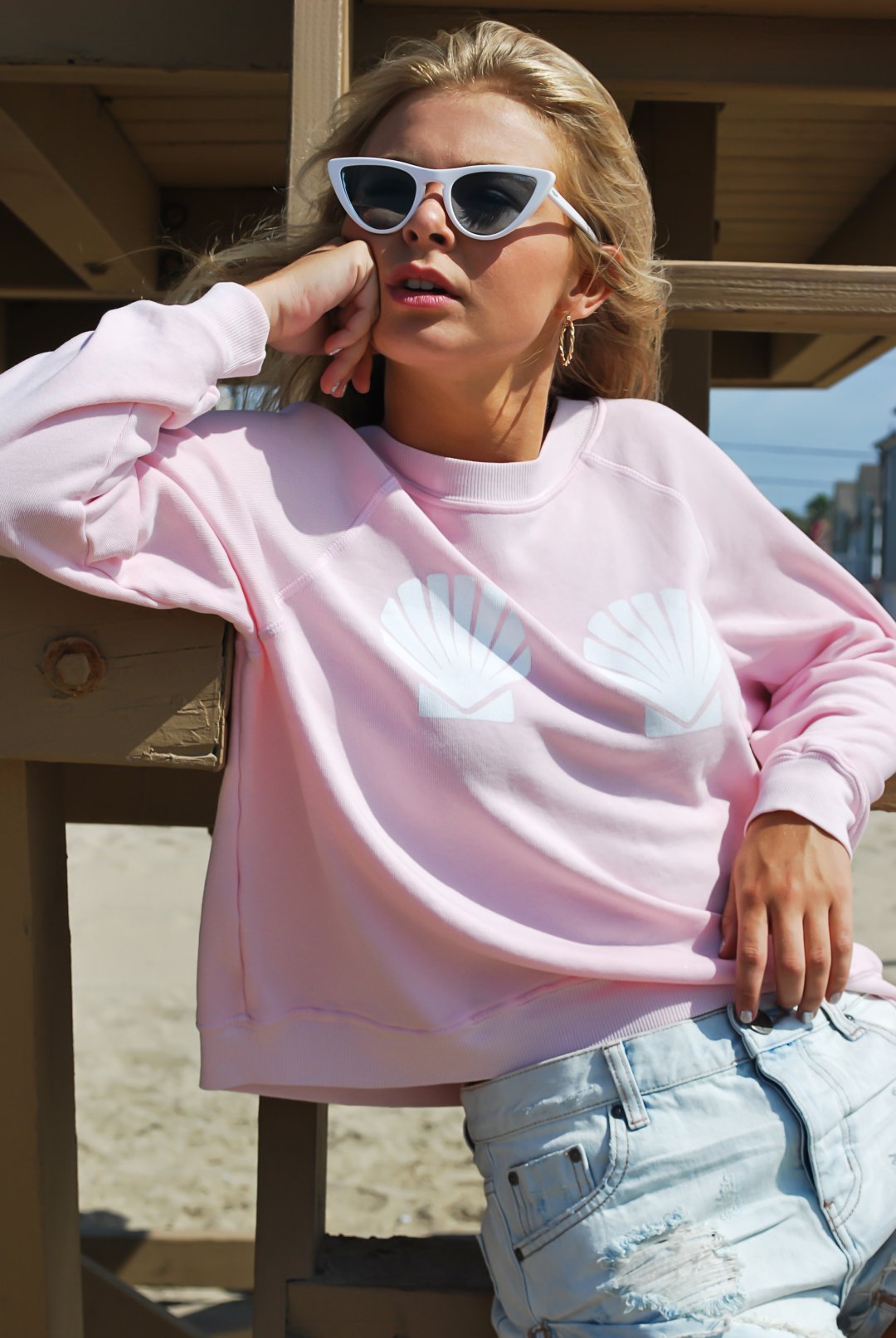 Isn't it just about every girls dream to be a mermaid? While most girls will go through crazy amount of time and work to look the part for Halloween night, let's take the easy route and rock this look. Just pair Wildfox's Mermaid Sommers Sweater and One Teaspoon's Diamonde Bandit Jean Shorts and you're set. You might do something over the top with your hair and makeup for your big parities, but this perfect sweater will keep you looking adorable year round. And we all know denim shorts are never not needed. All set.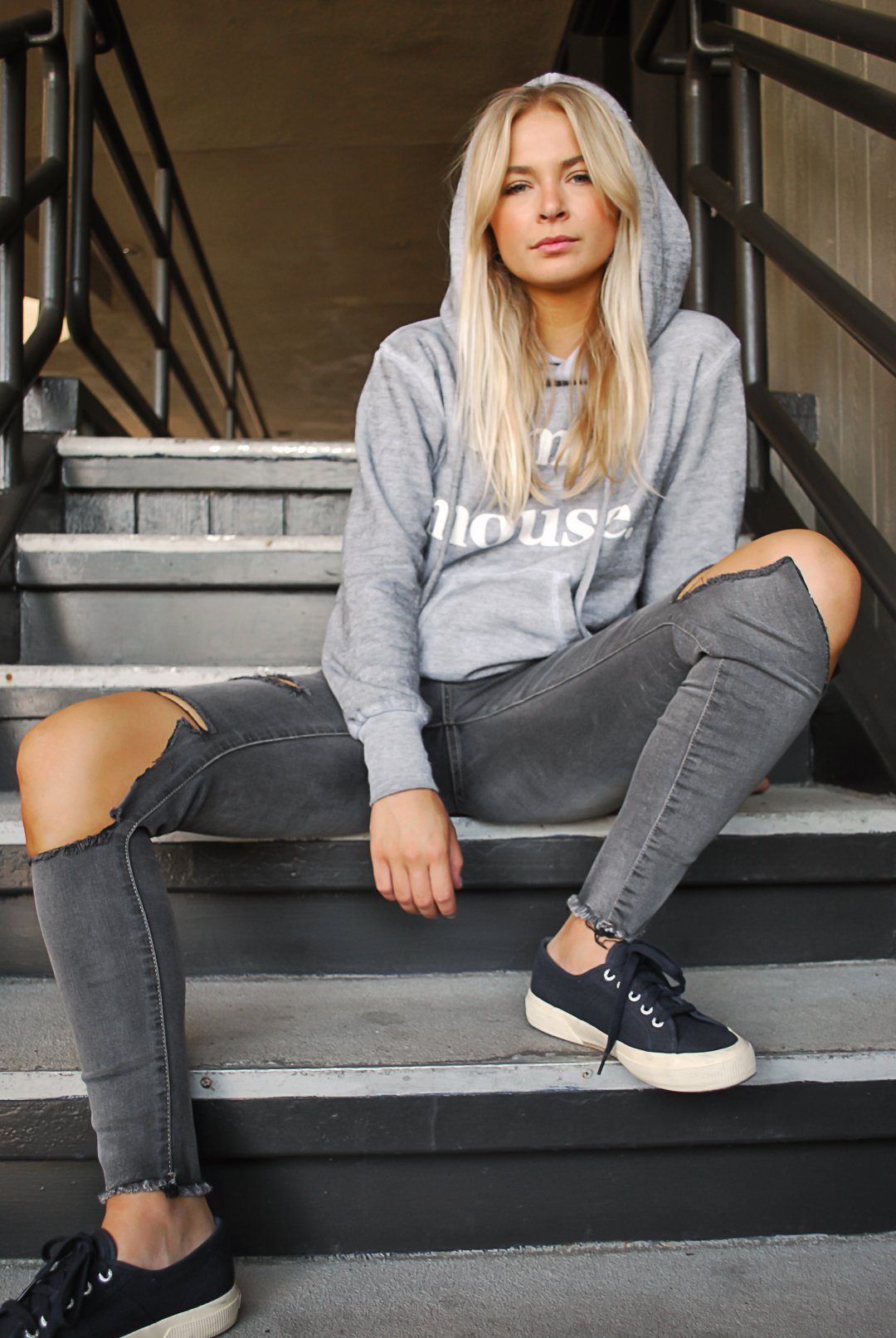 Um, okay... stop the presses, because this is the cutest thing I've seen! Like, all time. Be the talk of all the Halloween parties in the easiest mouse costumes you've ever seen. First of all, Wildfox's I'm A Mouse Cuddles Sweatshirt is ultra comfy and cute, but the hood has mouse ears... mouse ears!! And if you pair it with One Teaspoon's Le Duke Freebirds ll, then you'll be good to go because the denim bottoms are a perfect worn in look for the look. These jeans will definitely become an all time fave.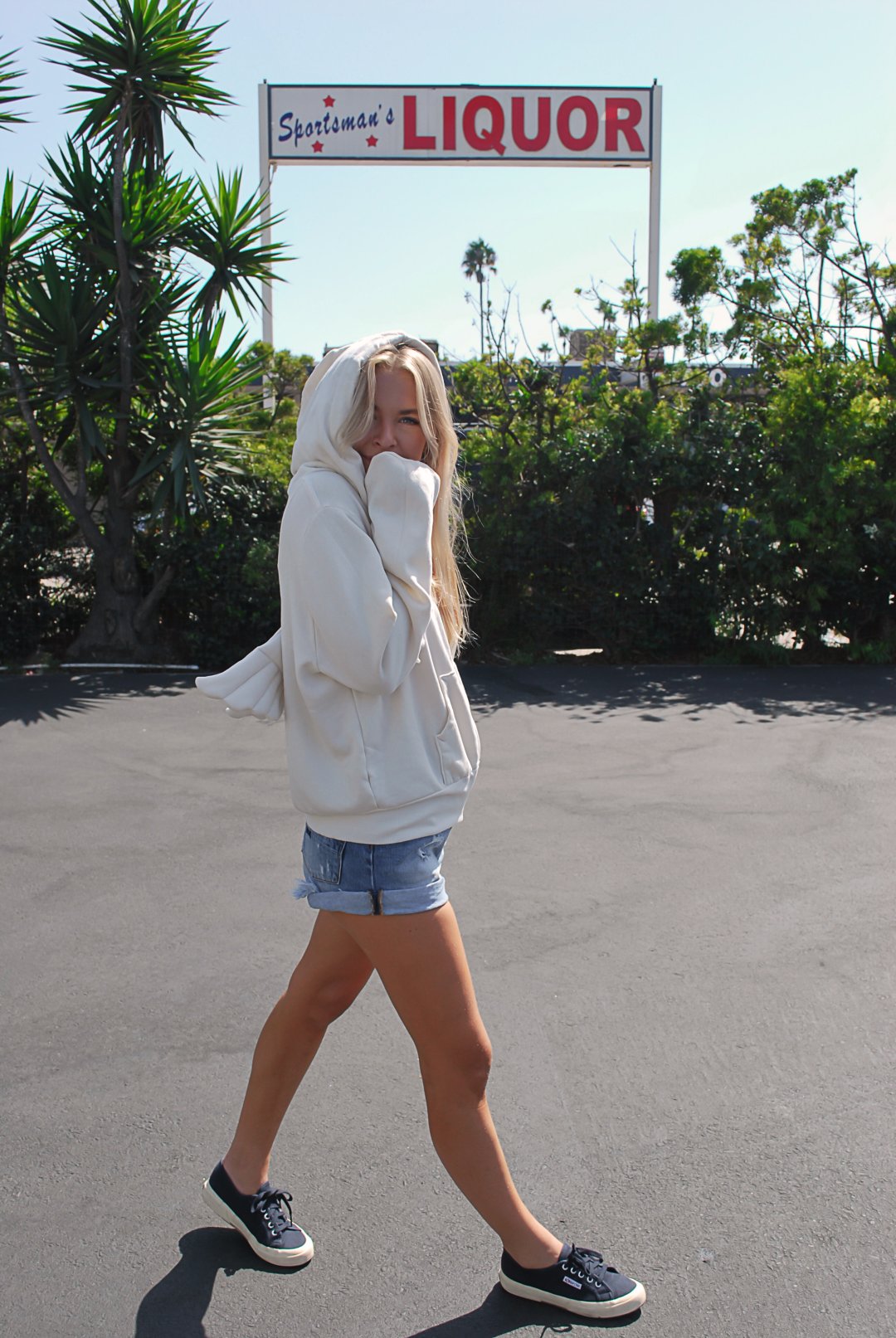 Calling all angels!! Good girls wanna dress up and look cute too. I love the Wildfox Good Carta Angel Hoodie Sweater as a low key costume, and everyday style staple. The graphic front gives way to the adorable angel wings on the back. No one can question a subtle but unique costume like this for a party. But let's be honest, we'd all wear this any day of the year. Easily pair it with the perfect High Waist Surf Cowboy Denim Shorts by One Teaspoon. 
All of these outfits will be amazing for Halloween night or for a casual costume party. You'll rest assured knowing you'll have a perfect outfit for that night and other other night or day that follows. How much better are these than a typical, itchy, one nighter of a costume? Get your hands on these asap and tag us with how you wear and style them!
For more photos and higher quality, we'd love for you to follow us on Instagram: @gypsylovin85 and @blissbandits.
 *All photos taken and credited by Annie Potts.
We'll be back with another, "What We're Loving" post soon! Stay tuned!
Until then... be well, stay active, and smile.
-Annie at Bliss 
**If you're in the OC area, have had some modeling experience and would like to model for us, please direct message me on IG @ gypsylovin85.