Greeting My Bliss Beauties!
Well it happened... I fought hard to keep it away, but Autumn is in full swing everywhere. It's even chilly here in SoCal. And while our temps haven't reached record lows like a lot of the East Coast has, it's still cold enough for sweaters and jeans. Regardless, we still get warmer days, and so we are lucky enough to be able to go from a tank top and denim one day, to a sweater with boots another. Soon enough, the holidays will be here, and I have no idea how it happened. It feels like Summer legitimately flew by. Maybe the older we get, the faster time goes. Who knows... and while the holidays are coming soon, we are staying comfy and cozy. 
We have tons of the cutest things coming into the shop, and these have been keen to our hearts for a bit now... check out how cute Katt (katherrinetaylor) makes every single piece look. Obsessed!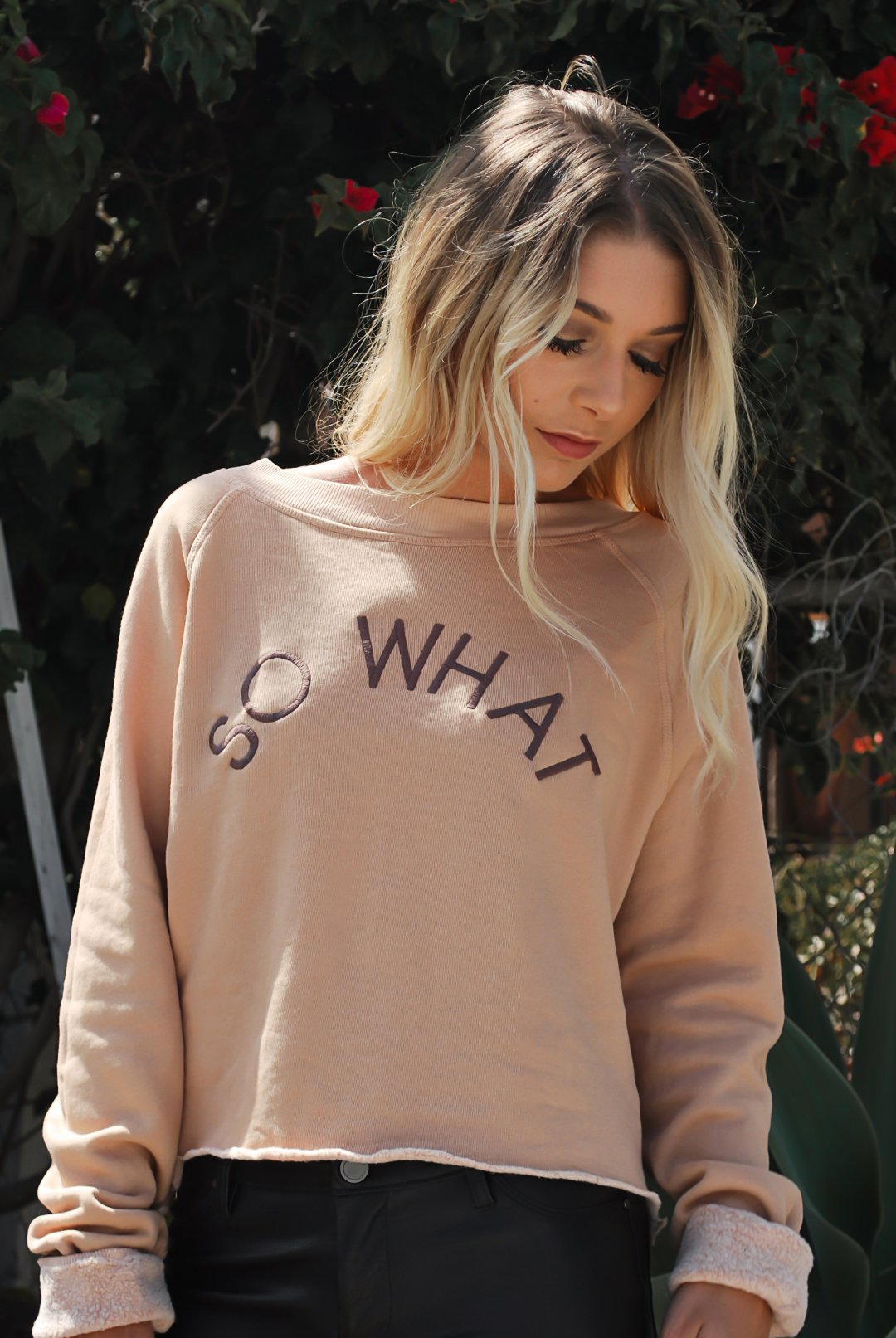 I love the contrast of this first look. And I think it's the perfect Fall outfit that compliments every one. It's cozy and super chic. You can wear each piece separately with other pieces and they'll look amazing, but together... perfection. We are Absolutely obsessed with Wildfox's So What Monte Crop Sweater.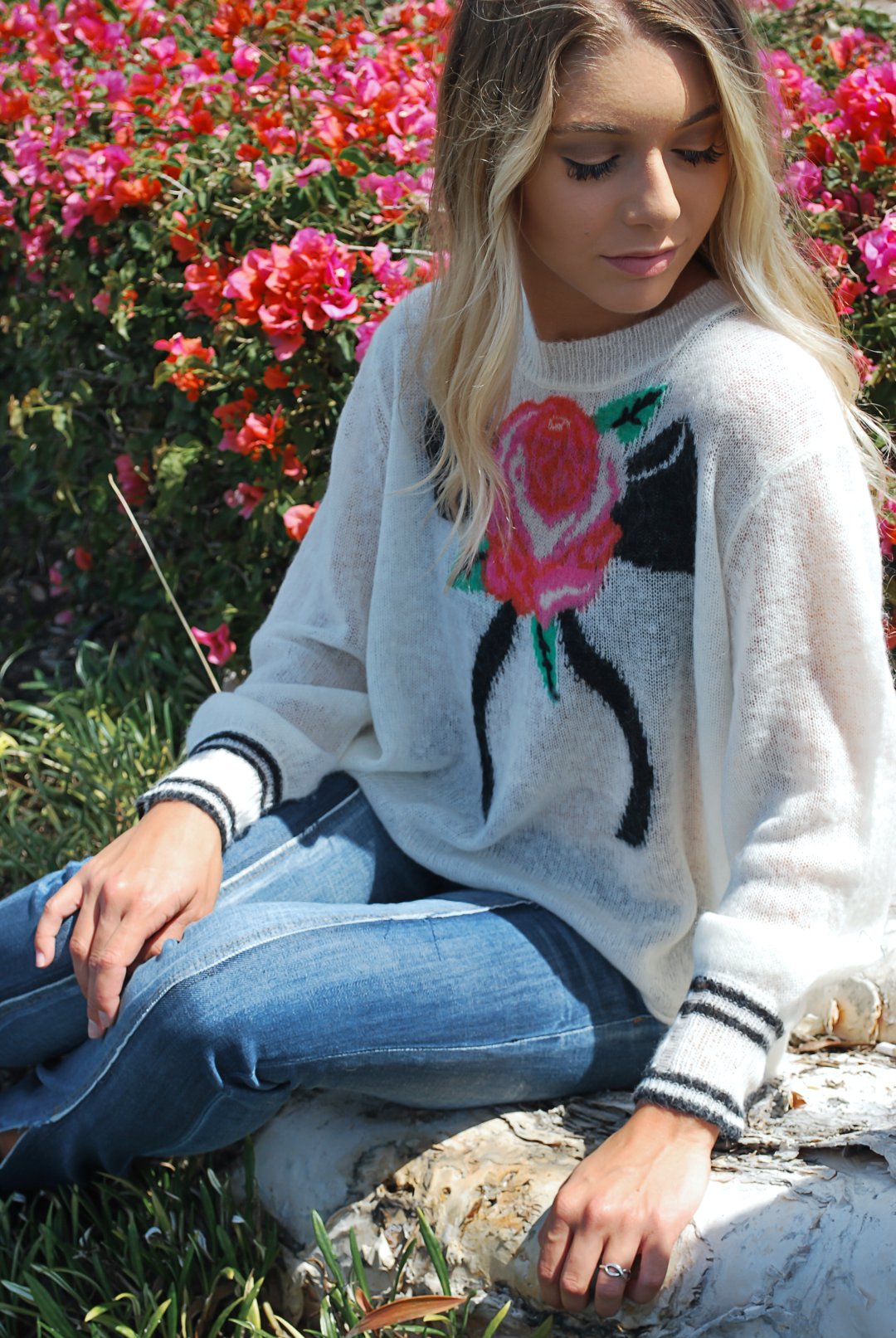 This look is so sweet and fun. I love the mixture of patterns and fabrics together. Soft and rugged. Girly and on trend. Wildfox's Ascot Rose Trilogy Sweater is so pretty and looks great paired with any bottom whether tucked in or worn out. And don't get me started on Blank's Miss Matched Jeans...they are a must have. Love.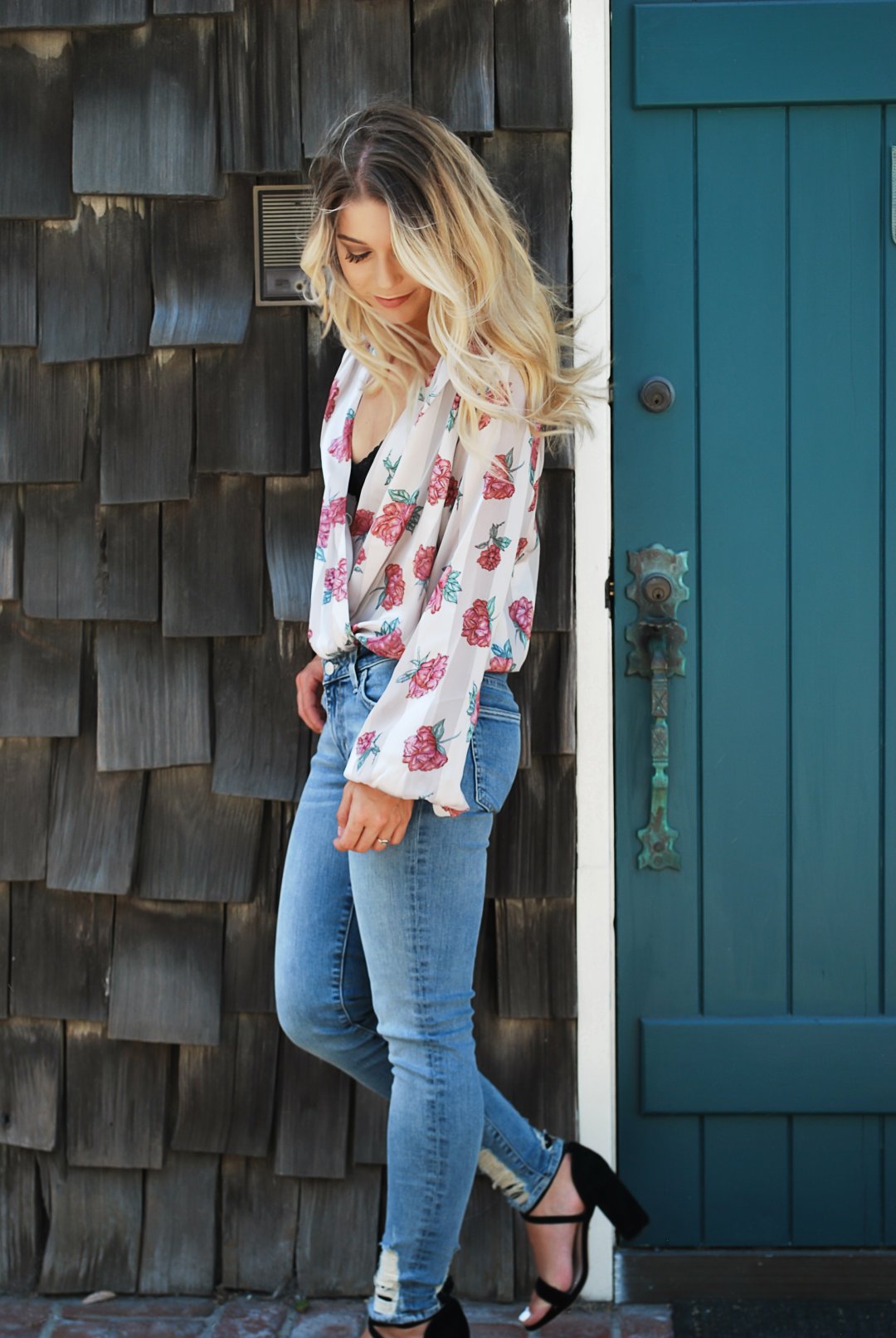 Have you ever just seen a piece of clothing and literally fall in love? This top did just that for me. It's absolutely beautiful. Wait...did I say top? Because it's actually a bodysuit! Perfectly made to be an easy piece to wear with any bottoms, it makes any outfit pop. The silky look, loose feels, and stripes and floral fabric are to die for. Lovers + Friends Layla Bodysuit is perfect for any occasion.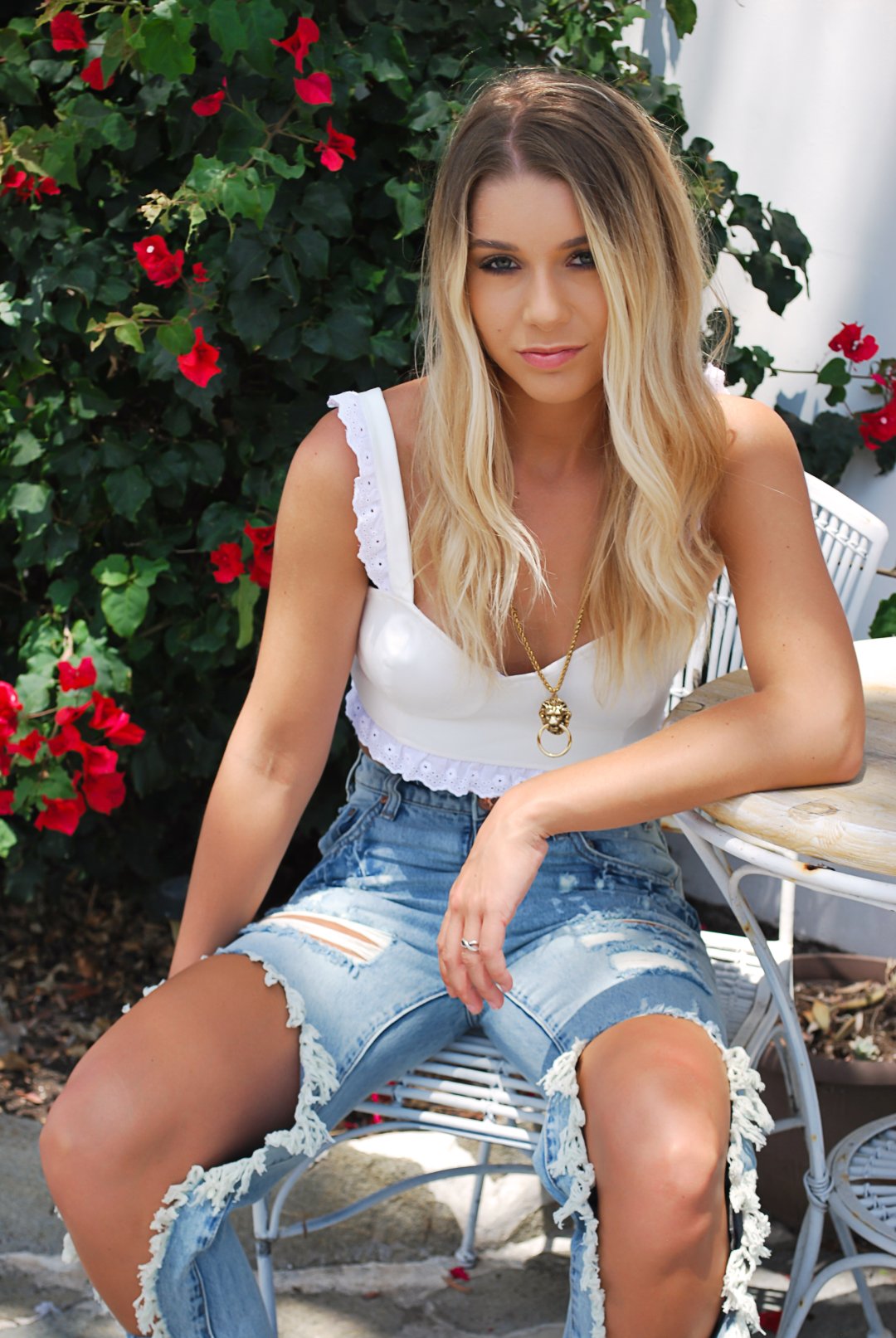 OMG! Have you seen an outfit more gorgeous than this? I am in love with everything about this look. It's delicate and beautiful with a little bit of toughness. Easily put together with For Love & Lemons Bon Bon Eyelet Crop, Vanessa Mooney's Vandal Door Knocker Necklace, and any pair of our amazing selection of One Teaspoon denim. Choose the Blue Malt Freebirds or Le Surf Awesome Baggies for similar looks. You will look amazing in this!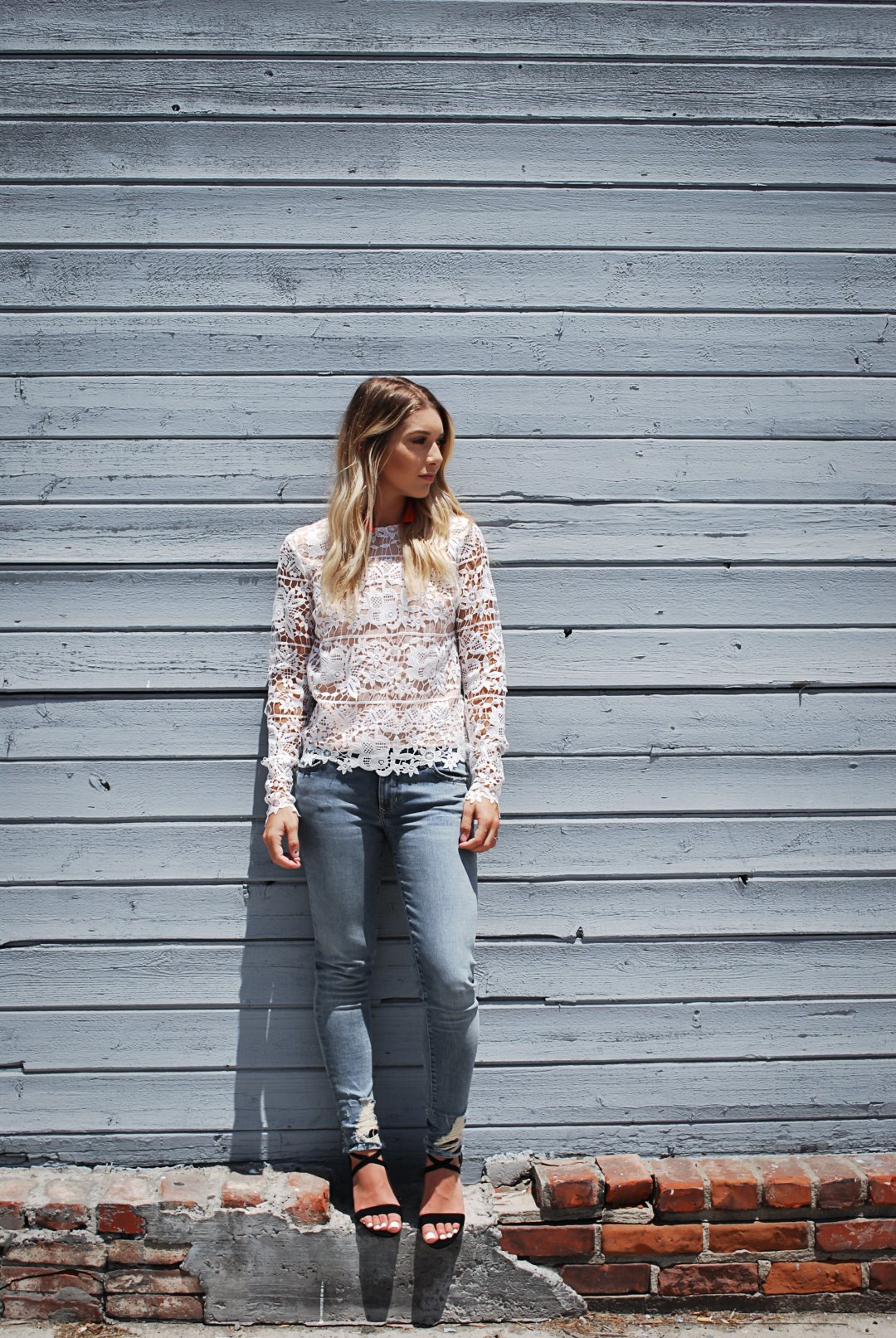 Simple, yet elegant? Done and done with this look. It's effortlessly gorgeous and you can dress the top up or down depending on what you want. Easily pair Lovers + Friends Lotus White Lace Top and Vanessa Mooney's Isla Tassel Earrings for the perfect amount of color and chic. Pair them with your favorite denim and you are set for a night out. 
These looks are perfect for mixing things up and adding some pizazz. If you pick up or have picked up any of these pieces, tag us on IG @blissbandits so we can see how you wore them. 
For more photos and higher quality, we'd love for you to follow us on Instagram:  @blissbandits.
 *All photos taken and credited by Annie Potts. @gypsylovin85
We'll be back with another, "What We're Loving" post soon! Stay tuned!
Until then... be well, stay active, and smile.
-Annie at Bliss 
**If you're in the OC area, have had some modeling experience and would like to model for us, please direct message me on IG @ gypsylovin85.