Desert Oasis: Prints, Pools & Polka Dots
Hello My Lovely Bliss Beauties!! 
Annie here. I'm back with another What We're Loving! It's a much anticipated post, because we had a little break there for a bit. But we are back in full gear, and ready to share some absolutely stunning pieces and pictures. Summer is here in Cali, and most of the country, and I couldn't be more ecstatic. The days are long, the sun is out, every one is taking time to have fun and do what makes them happy. That's Summer to me. 
For this month's edition, I met up with my good friend Ciara (@ciaraapaige) at her family's beautiful home and surrounding area to shoot some of my favorite pieces in the most gorgeous backgrounds.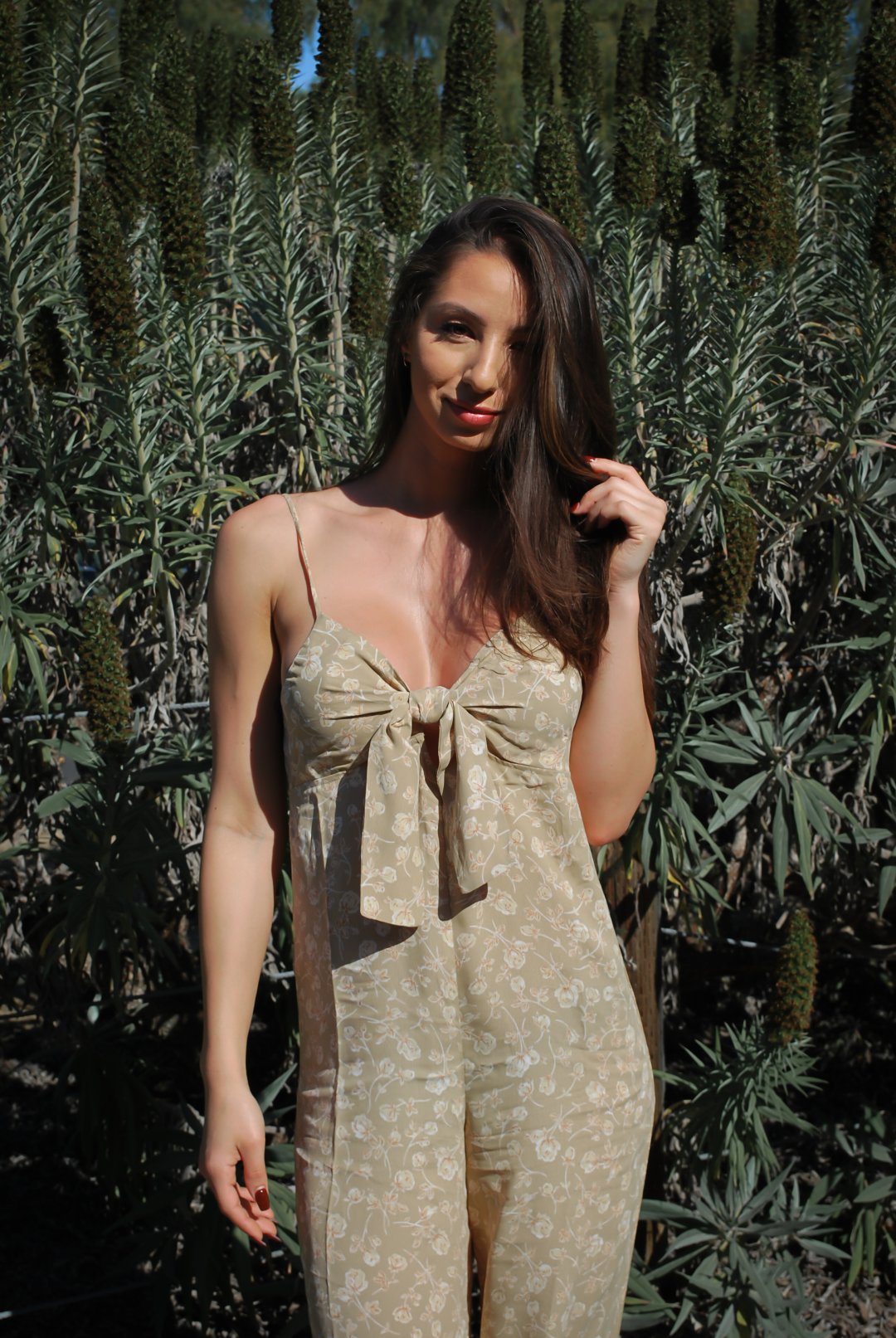 I'm obsessed with this jumper. It's so delicate and soft looking. Very feminine. Blue Life's Joyride Jumpsuit is perfect for just about anything from a wedding to a party to a date. Ciara wore it beautifully.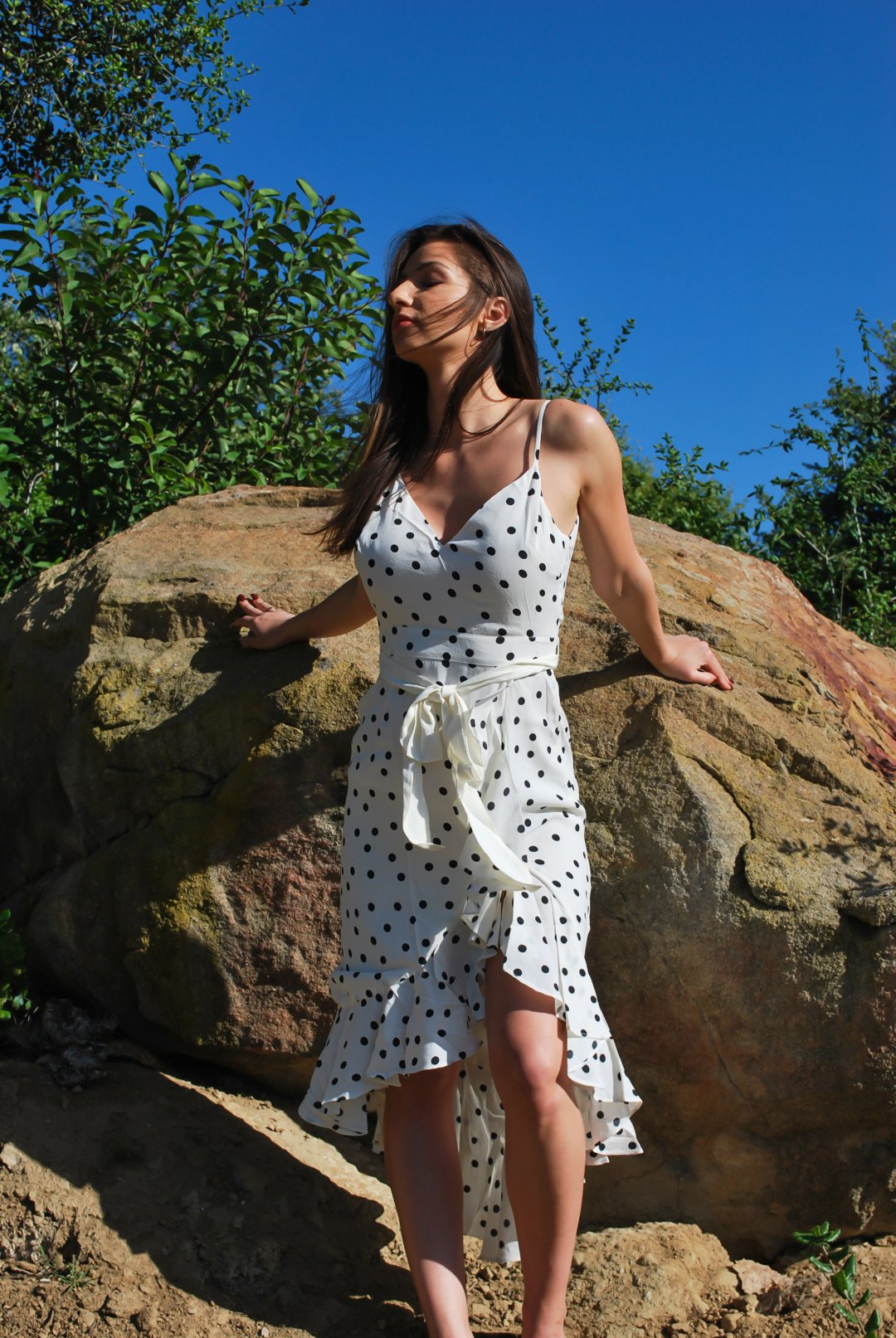 You can NEVER go wrong with polka dots. They always look inviting and sweet. Add ruffles and a sexy- hi/low cut and a gathered waist line, and you have the perfect combo for a dress. Lovers + Friends Bridget Midi Dress is definitely a closet staple for any occasion.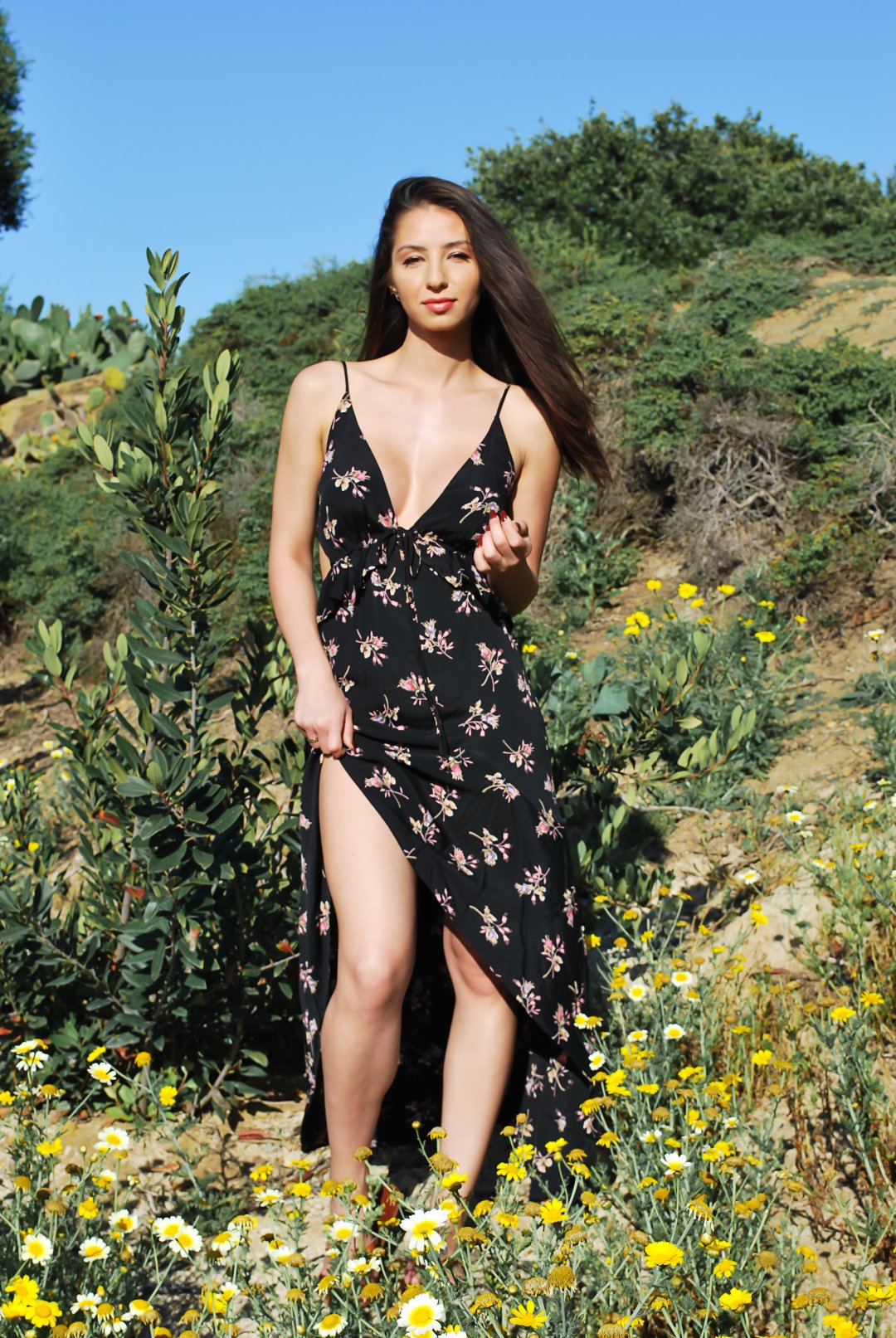 You know that feeling when you're looking for that perfect, sexy dress and you just can't find it? Look no further than Blue Life's Jolie Maxi Dress. This gorgeous little number accentuates all the right areas and will look amazing on every one! I can't get enough of it.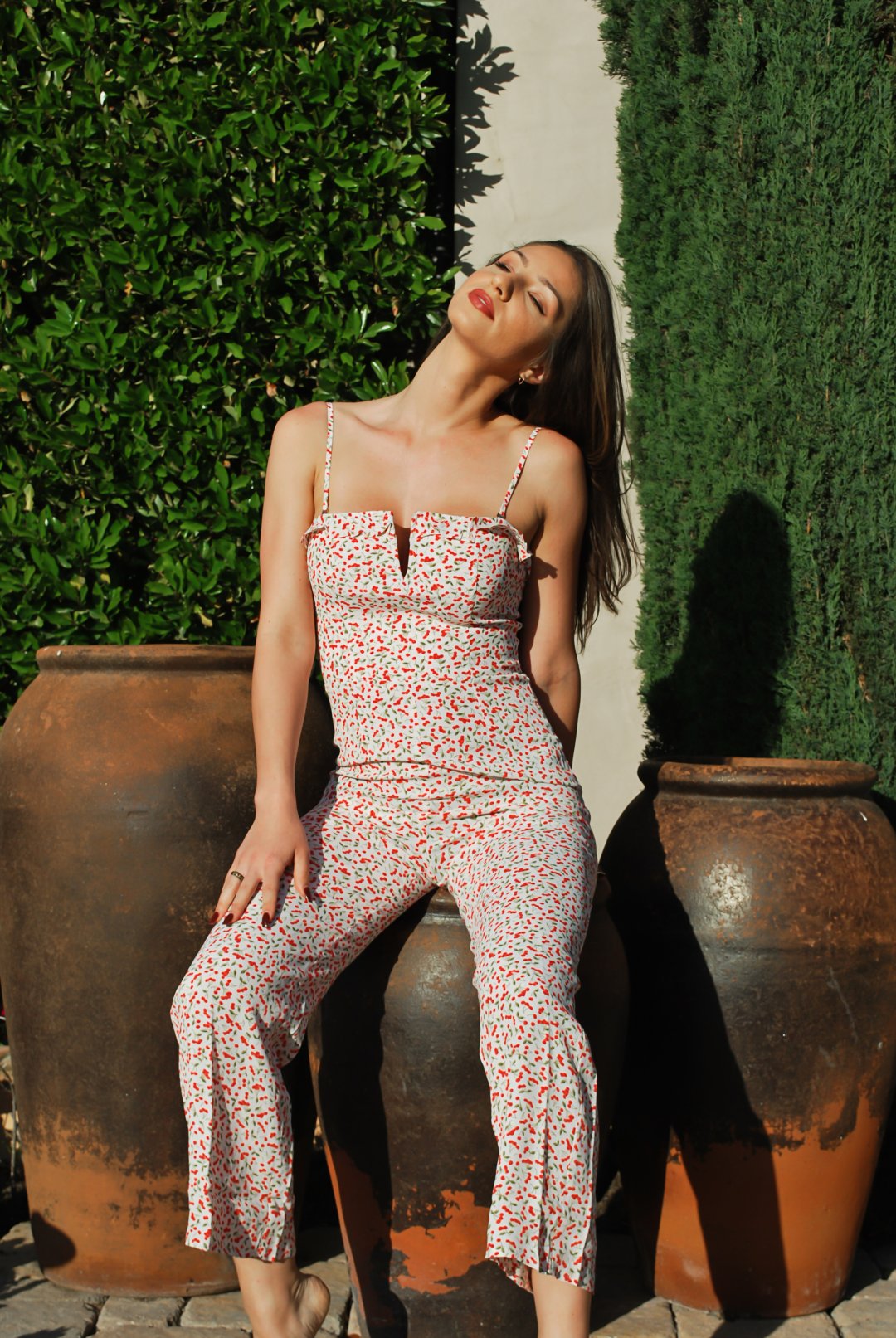 Okay, okay, okay.... THIS jumpsuit screams Summer to me. I saw it and knew I had to shoot it. I HAD to. Flynn Skye's Parker Jumpsuit is absolutely perfect. It's sexy with out being too sexy, and the cherry print is so sweet. You won't regret purchasing this bad boy.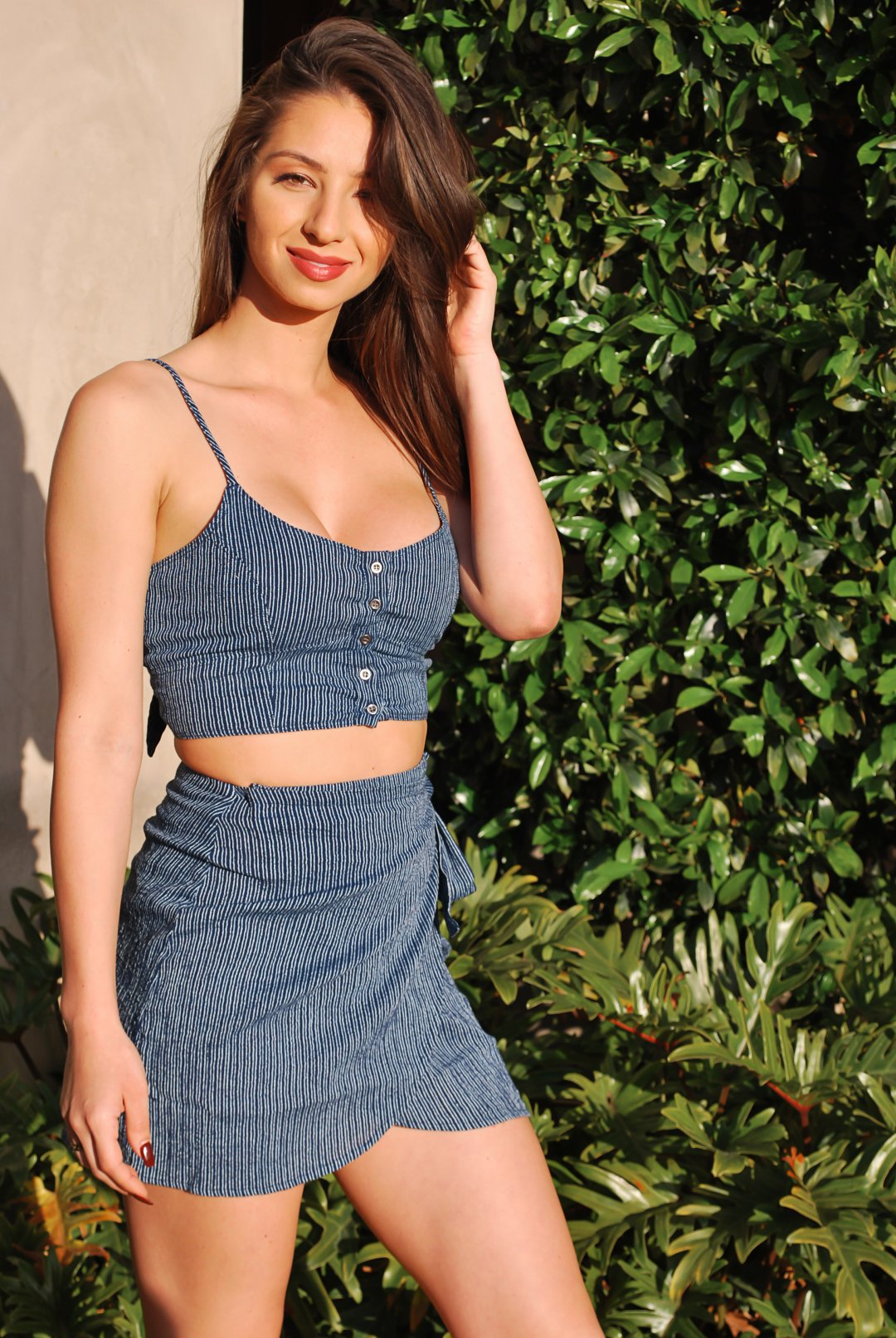 This little combo number is not only cute, but it's popping up all over. It's easy, sexy, and fun. All you need to do is pair Amuse Society's Sunshade Woven Top and Amuse Society's Spinner Skirt.  These pieces obviously pair incredibly, but can be worn as separates just as amazingly. 
Alright my loves, another set of gorgeous photos/ items. I hope you love them. 
If you pick any of these looks up, be sure to tag us in IG. We love seeing how you wear and style them. 
For more photos, we'd love for you to follow us on Instagram:  @blissbandits.
 *All photos taken and credited by Annie Potts. @gypsylovin85 *
We'll be back with another, "What We're Loving" post soon! Stay tuned!
Until then... be well, stay active, and smile.
-Annie at Bliss 
**If you're in the OC area, have had some modeling experience and would like to model for us, please direct message me on IG @gypsylovin85