The Trend Report- NYE edition!
Bliss Babes!!
It's almost 2018!! How in the heck?! NYE is right around the corner, and while we haven't even celebrated Christmas yet, some are already thinking about what they'll be wearing for New Years. Who doesn't want the most perfect dress or outfit to shine all night and make every head turn? Right... we all do! And this year, we have SO many options, but we narrowed it down to a few we think you'll love. 2018... here we come.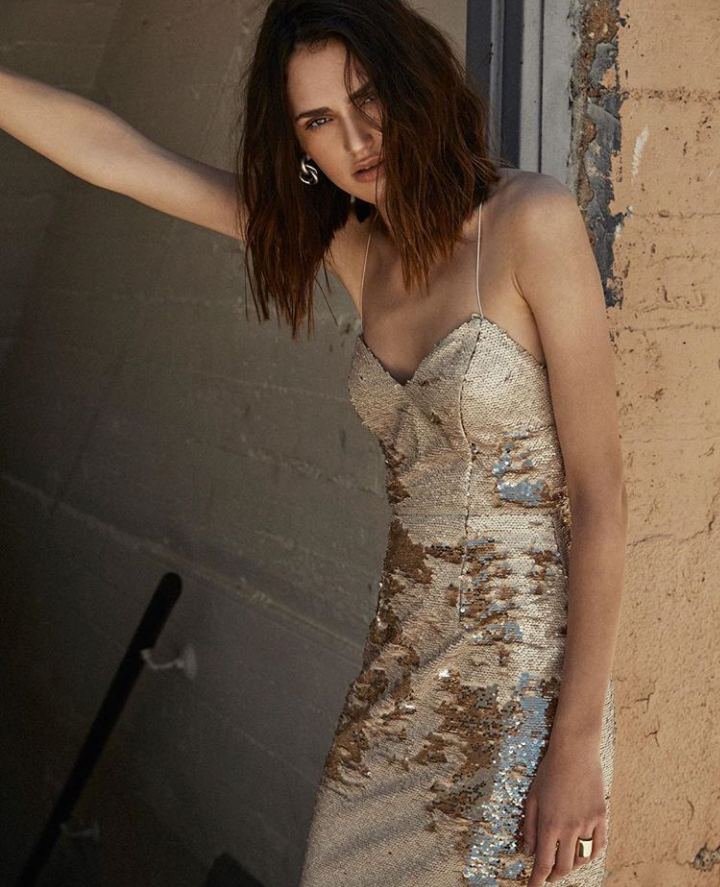 I hate playing favorites, but THIS has got to be my favorite pick for NYE. The Francesca Dress by ASTR is the definition of sequins, and it's golden champagne color is perfect tot NYE or a wedding. You will look absolutely stunning and I can bet receiving all the compliments in it.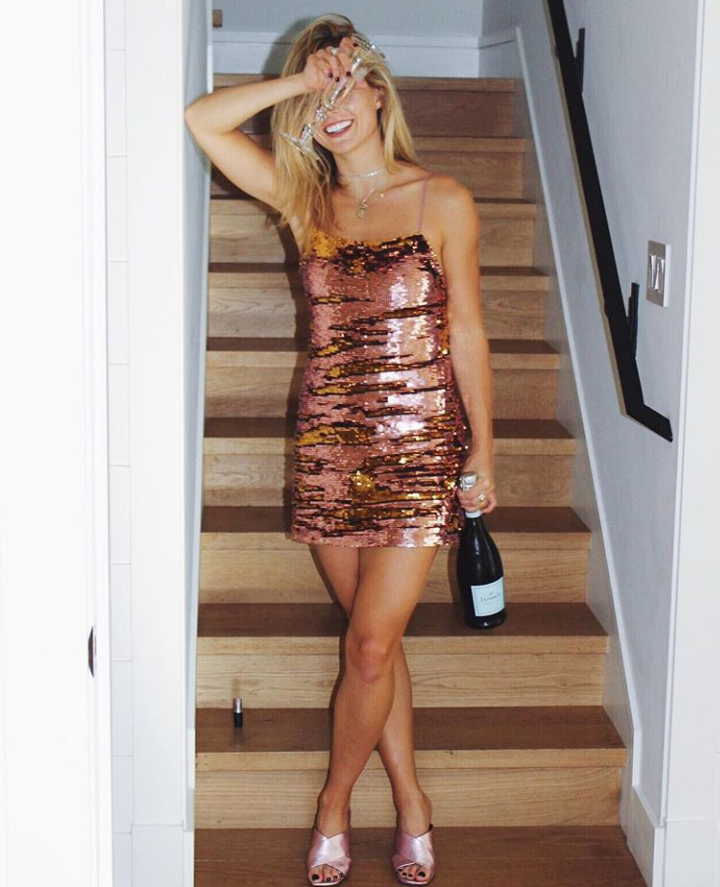 Another perfect sparkly sequin dress! And pink!!! To die for. The Sparklers Tank Dress by For Love & Lemons is an amazing little number for your NYE celebration! Between the color and the cut, you'll definitely be feeling sexy and ready to hit the dance floor. This dress can be worn again and again. We won't blame you.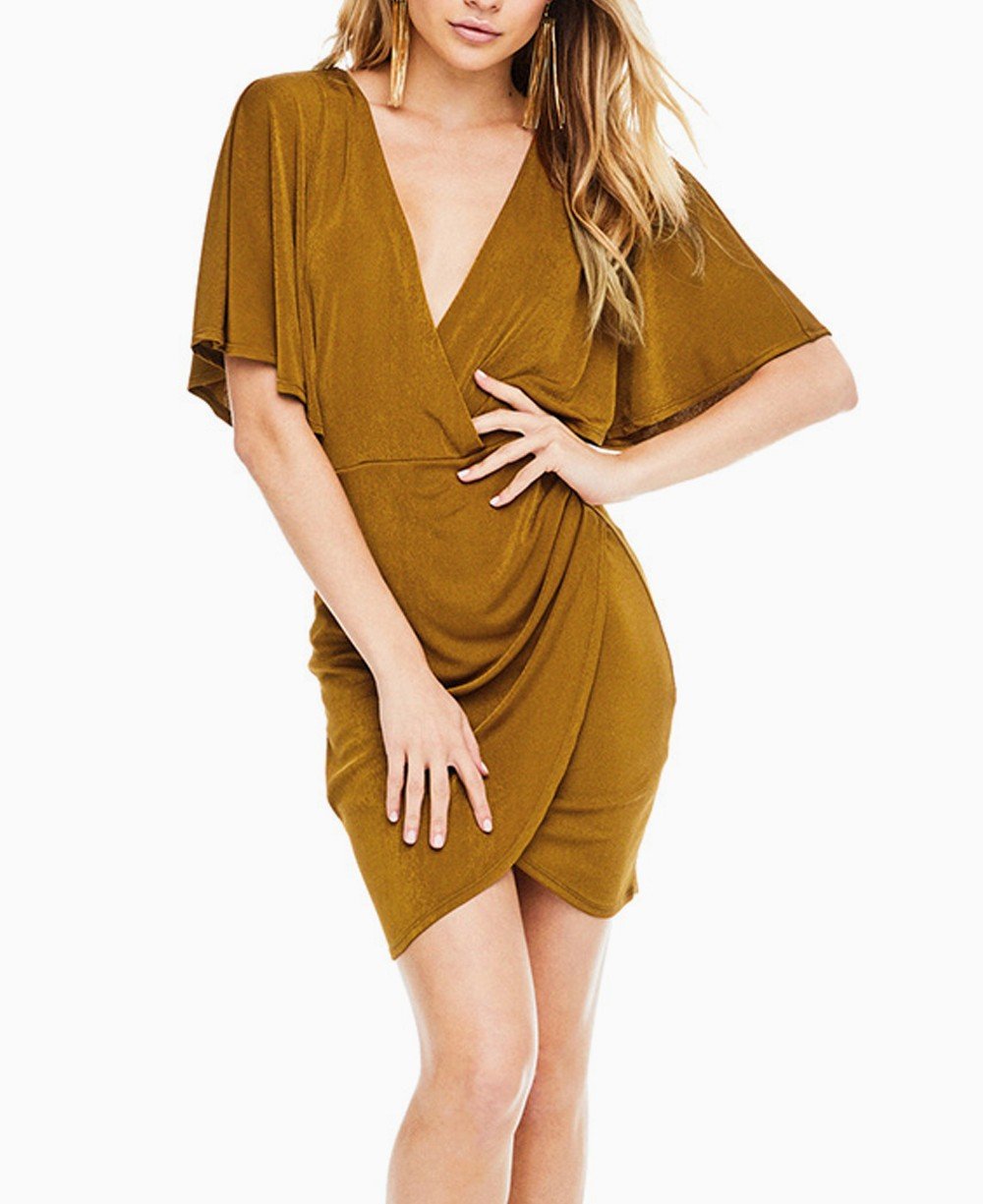 I can say with utmost confidence that photos don't do this dress justice. ASTR's Haley Dress is absolutely beautiful! The color is so unique and every one know's a gold toned dress is good luck for the New Year! Aside from that, the cut is perfection, and the T chain on the back just may be the sexiest thing I've seen. The easiest accessory.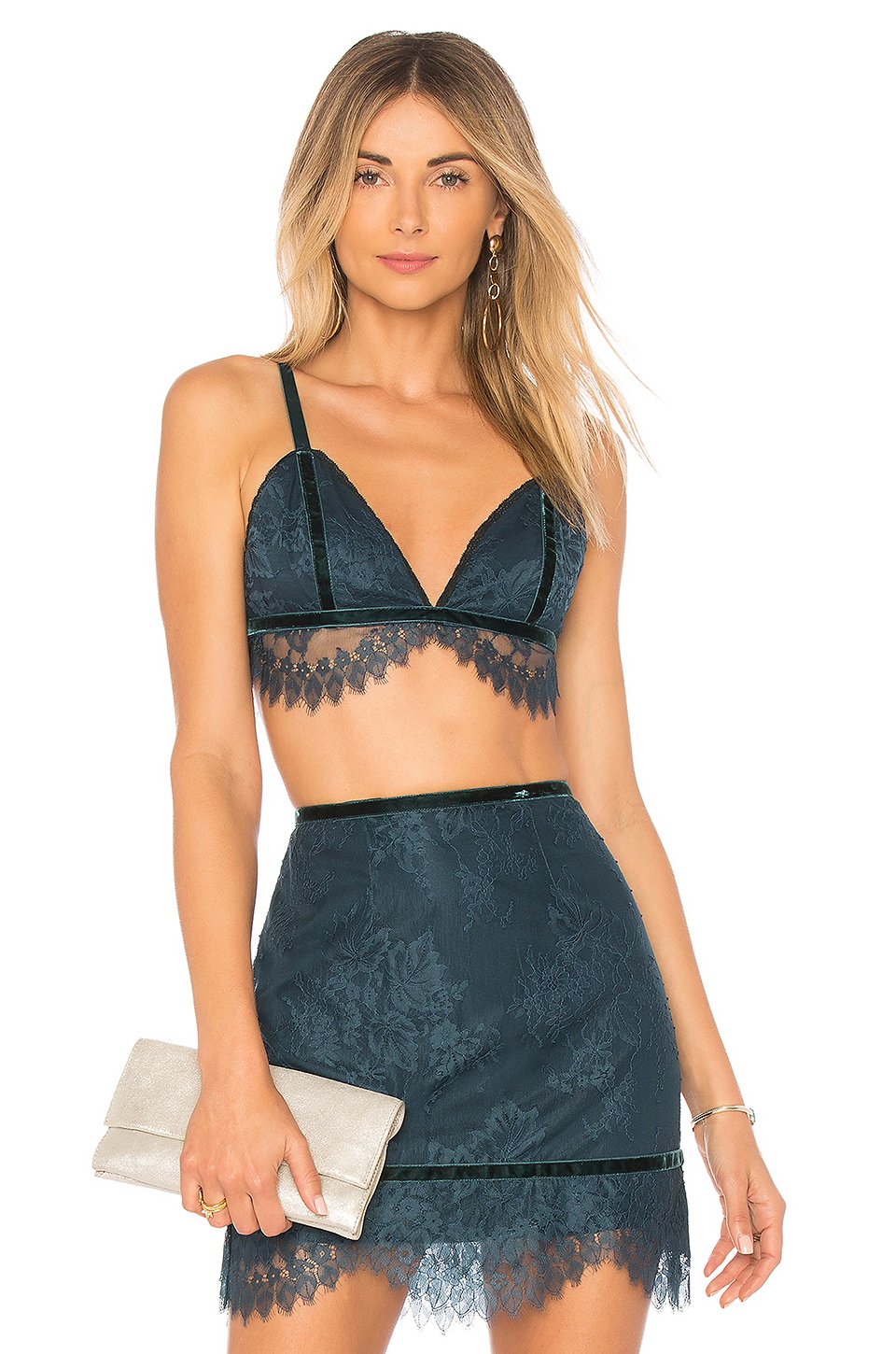 If you're looking to really wow the party/scene I highly recommend Lovers + Friends Lace Sia Bralette and Lovers + Friends Lace Sia Skirt. The color alone is so beautiful and it has velour strips and the most gorgeous floral lace accents. This combo is sure to make you best dressed and feeling flirty. So gorge!!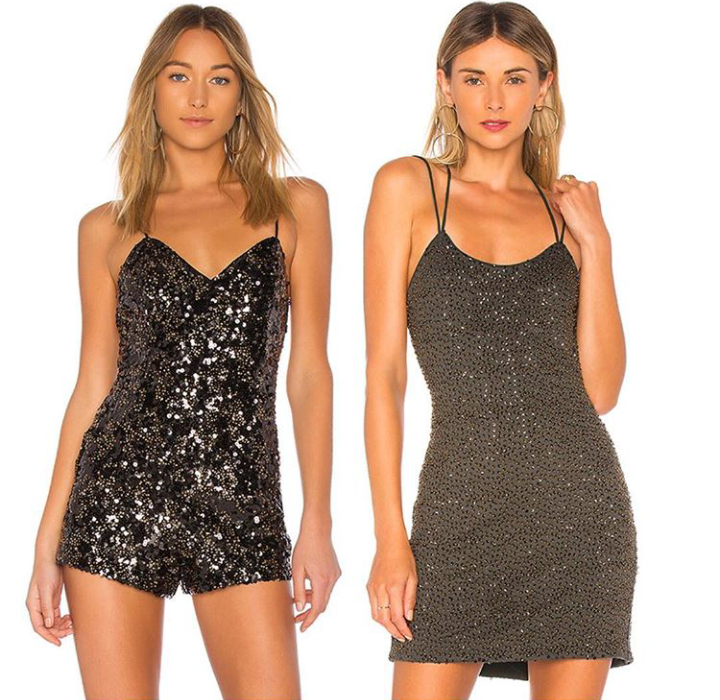 What can I say, I'm a sucker for sequins for the New Year! And NBD's Reign Sequin Romper is no exception. This gorgeous sequin romper is just as flirty as a dress. And for those of us who aren't huge into dresses, it's a godsend for the holiday. With the low cut V neckline on the front, an open back... you'll definitely feel beautiful.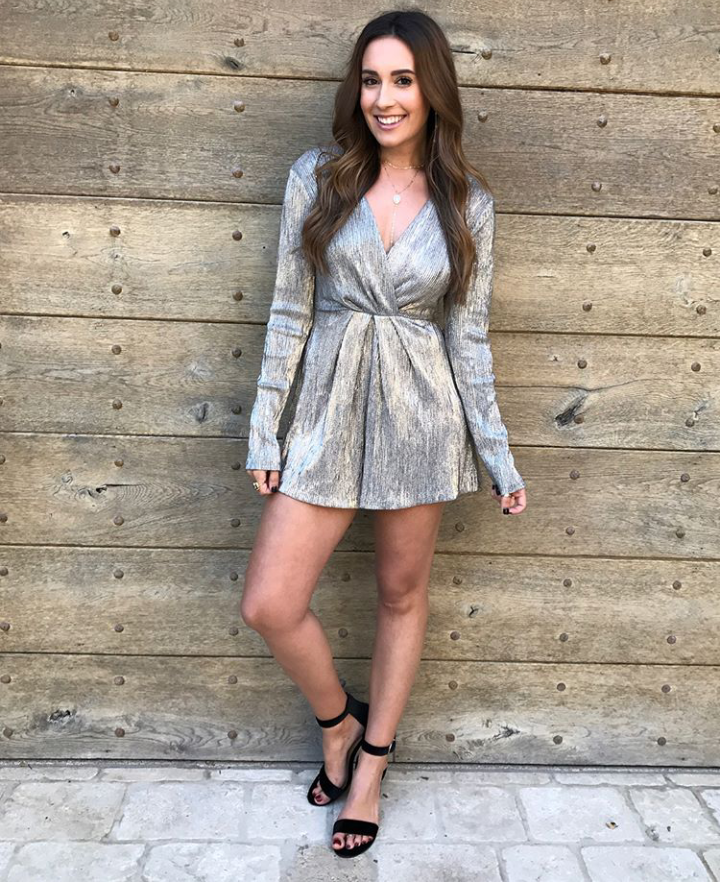 This romper in my opinion, is a perfect NYE outfit. It's easy, sparkly, and won't have you freezing cold all night. ASTR's Kenzie Romper is lovely with it's V neck front and deep V neck back with accent chain.  It'll look amazing with heels and silver hoops. This romper will also be perfect for weddings and date nights. YES!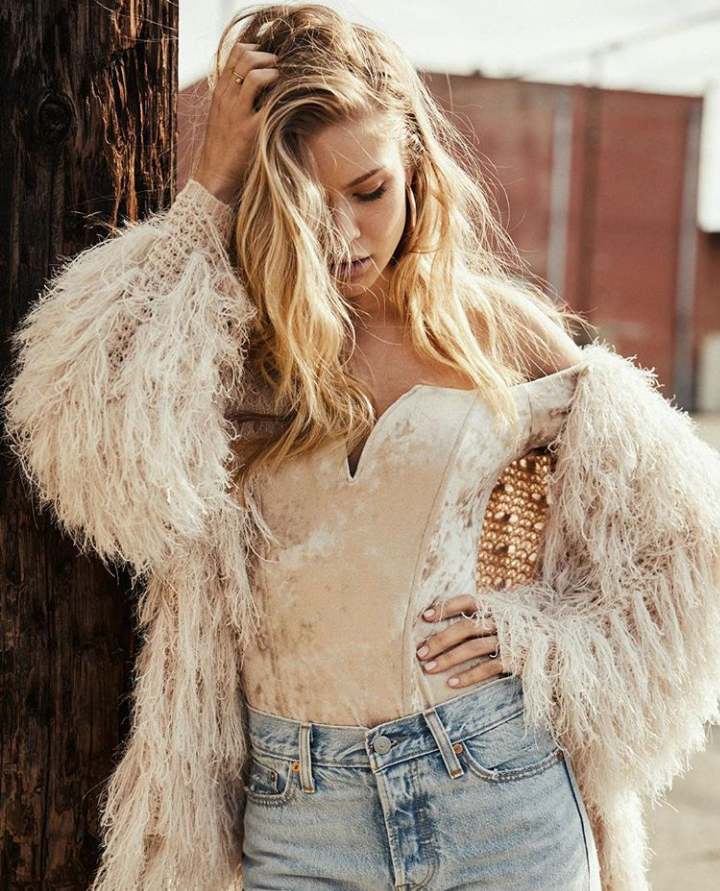 And let's not be too crazy. Yes we want to slay, but let's not get pneumonia doing it. Throw on a cute jacket, sweater, or coat like ASTR's Sasha Shaggy Cardigan. 
These are just a few amazing pieces we have to offer you for your special NYE celebration, and we can't wait to see how you wear the. Be sure to tag us in them @BlissBandits. Merry Christmas & Happy New Year from us at Bliss Bandits. I'm wishing you a healthy and amazing year filled with love and laughter. See you next year with more blogs! 
XOXO- Annie @Bilss