Hey Blissies!!! 
How is it almost August? How is Summer almost over? I feel like it just started!! We just got through the "June Gloom" situation here in California, and now that it finally feels like Summer, it's almost over? Granted, it does stay warm and sunny here until October, but the East Coast heart in me gets nervous as soon as August hits because I start fearing Winter. Luckily, I don't have to worry too much about a real Winter, but it's just the fact that time if flying by. How does that happen? This is your official reminder to take full advantage of the next month or two. Go to all of the beaches, parks, hikes, adventures, and road trips. Say yes! 
I was thrilled to go back home to the PA/DE area a couple of weeks ago. I was able to shoot with some amazing, beautiful and talented women. It was amazing to get back out to areas covered in history, lush and open greenery, quaint people, humidity, and NO traffic. I have so many photos/ looks to share that will take you through Summer days and night and then into Fall. 
I was able to meet up with my dear friend Katt, who is an amazing model and photographer. Below are the results...
*We now have the entire outfit of the first photo per look, tagged to take you straight to the item! Hover over and click the number with the tag icon to take you there, or read more about the items in the photos and click the embedded links on the item names!!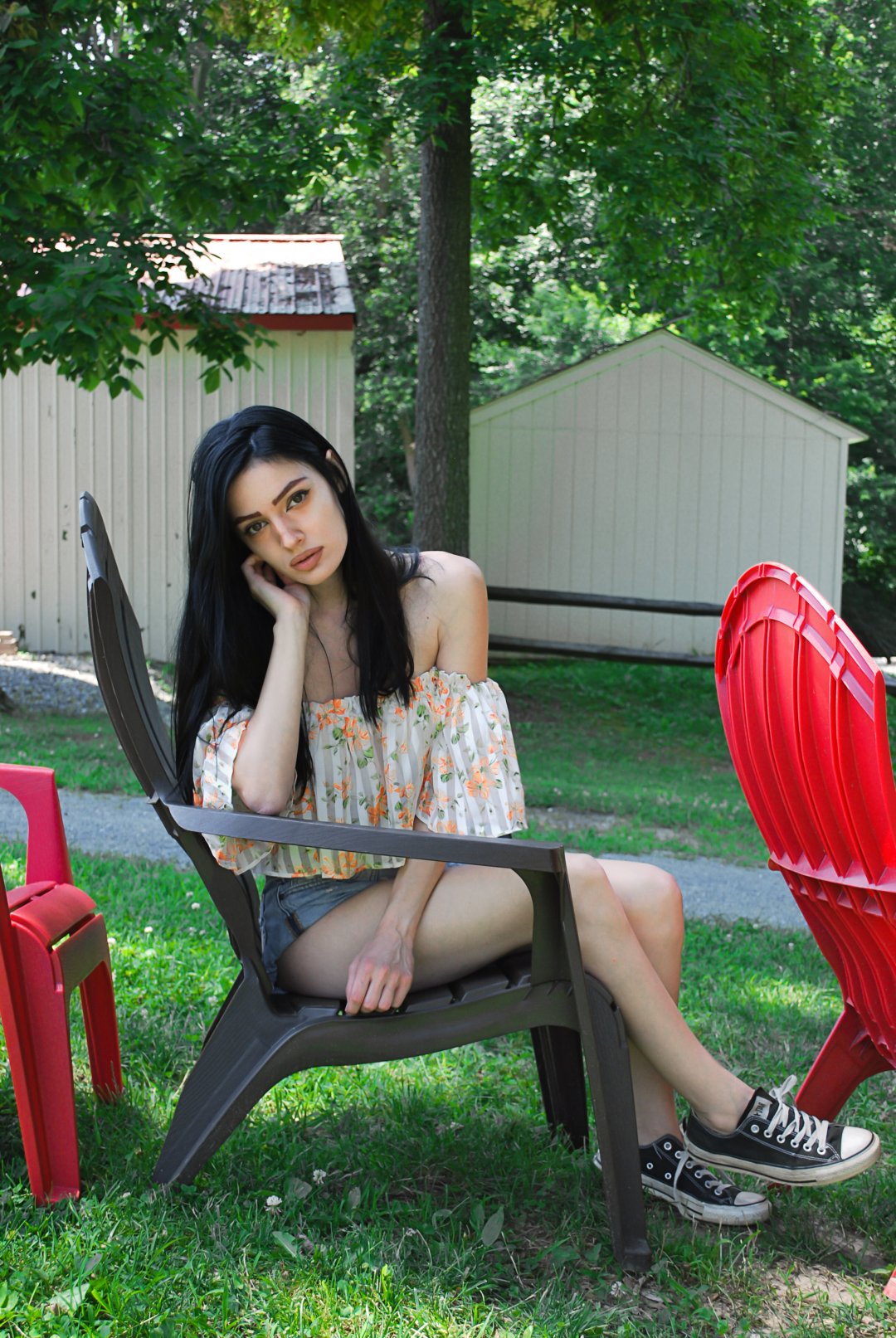 The first look we styled Katt in, is perfect for Summer days. The combo of floral ruffles, stripes and crop on this Privacy Please Parsons Top is so dreamy. The off the shoulder style is perfect for any occasion. It obviously looks amazing paired with One Teaspoon's Blue Hart Bandit Shorts, and I know it would look amazing with jeans or a skirt.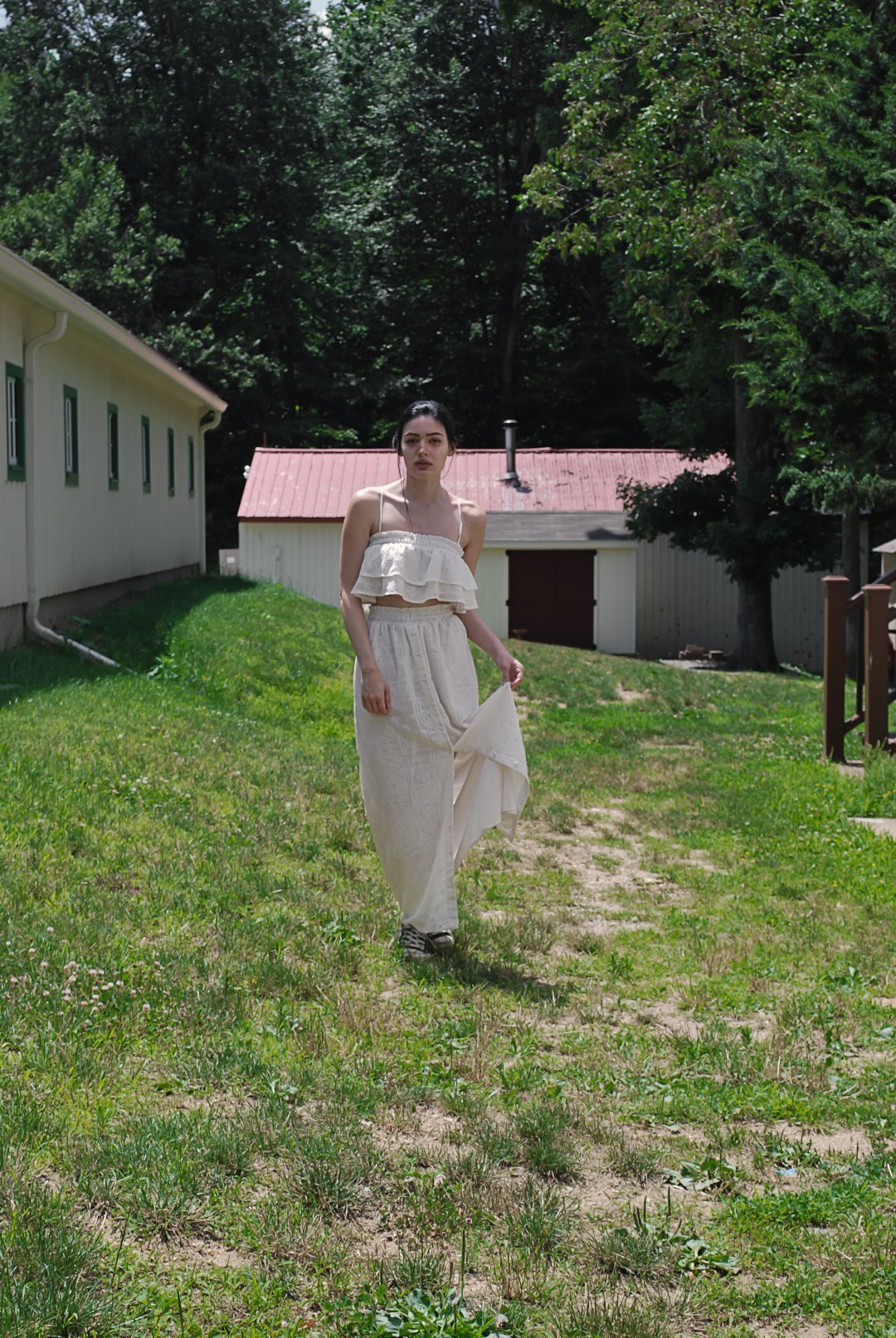 OK, so I hate picking favorites, but THIS is my favorite outfit, and these photos just may be some of my very favorites ever taken. Can you blame me? What an effortlessly beautiful outfit that can take you from day to night. Just pair Tularosa's Stell Top and Tularosa's Stella Skirt and you're done and ready to look straight out of a fairy tale. I can't stop staring at these!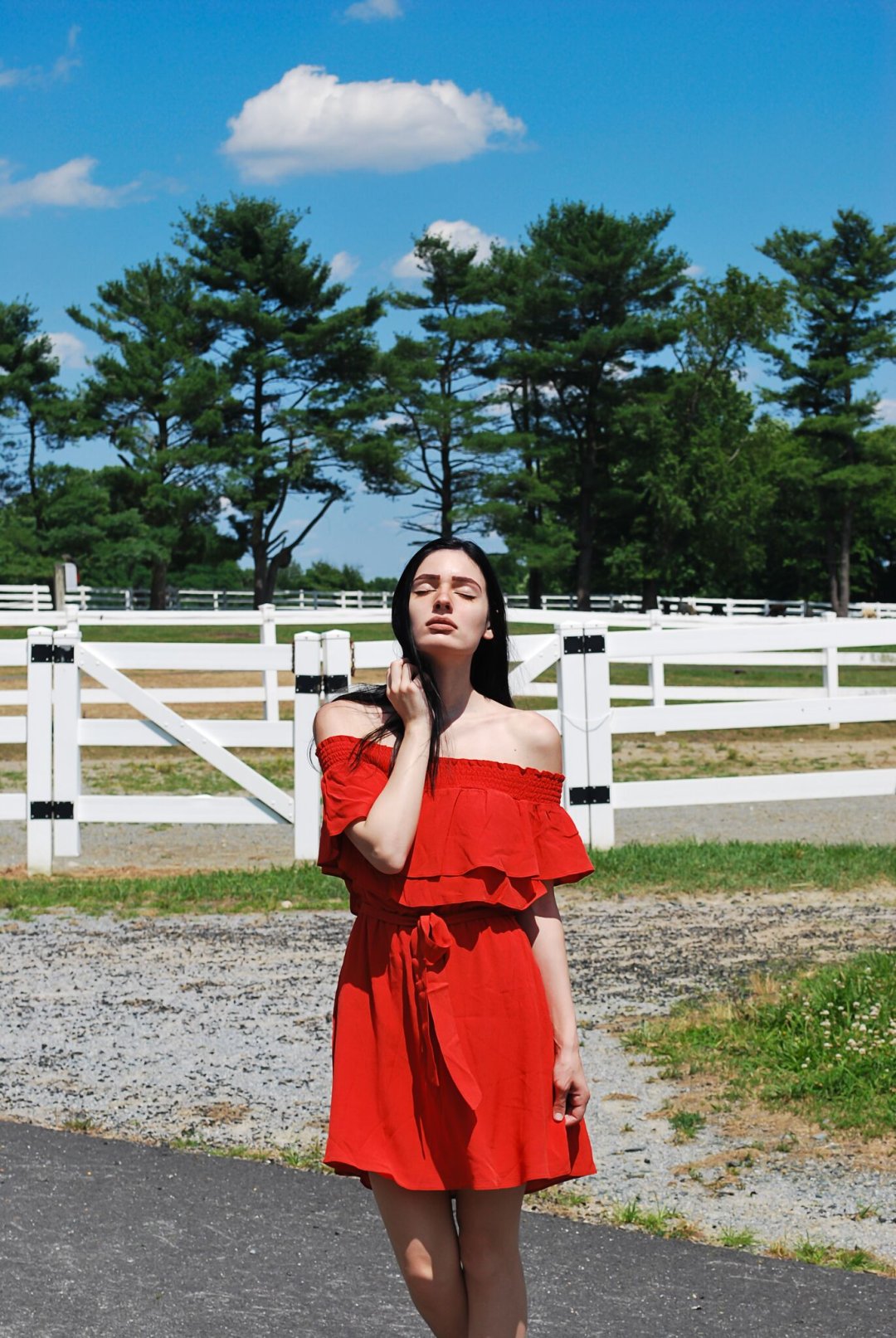 I've been obsessed with the color red recently. I think it's because of how vibrant it is. Just look how amazing it photographs!! The contrast is perfection. As is this dress! All you need is Lovers + Friends Suntime Dress.  The best part? It's on sale now! Get your hands on this and your body into it before it's gone. You will not regret it!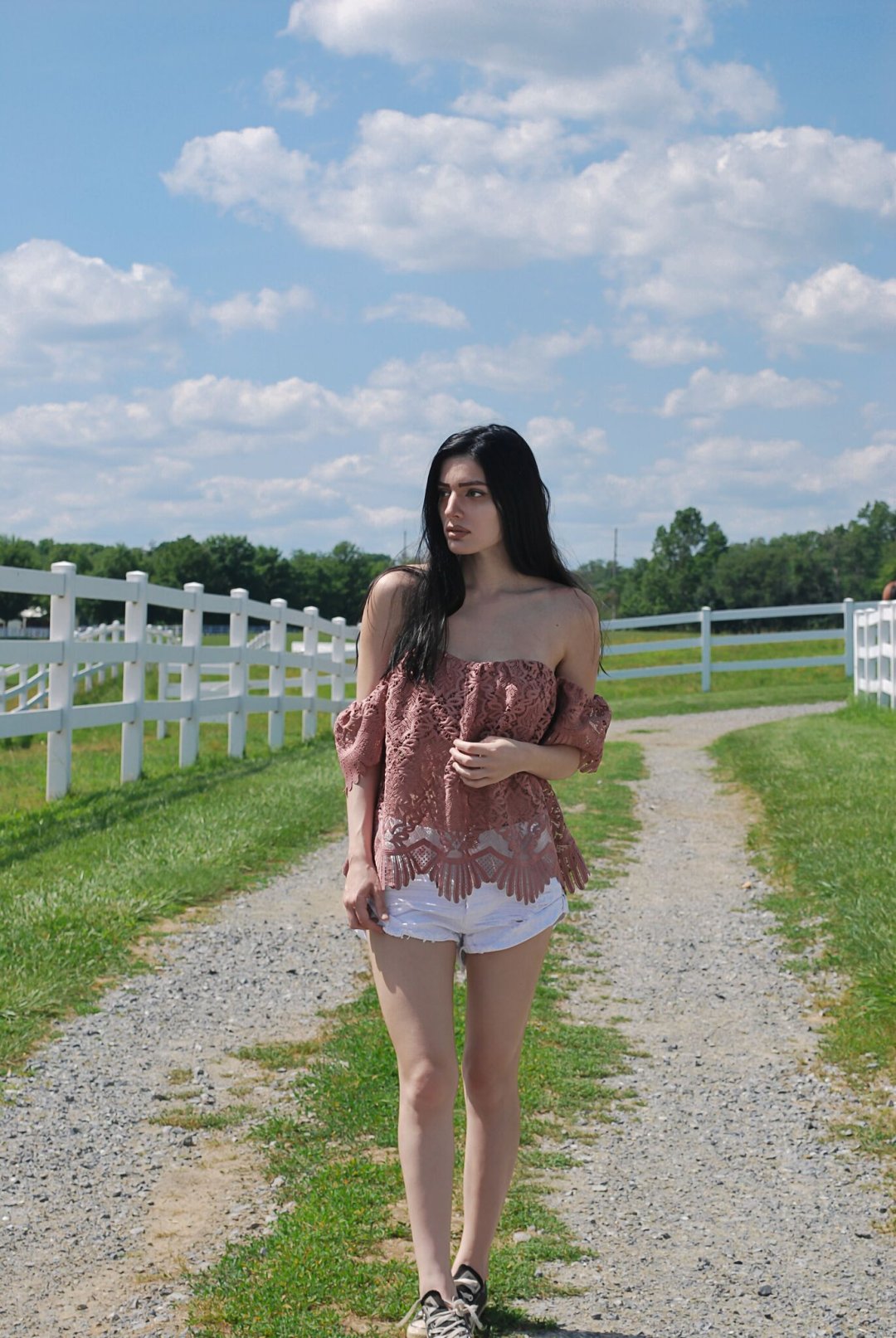 I love this look because it's simple yet sexy. Easy yet unique. We paired Lovers + Friends Life's A Beach Top and One Teaspoon's White Beauty Bandit Shorts to achieve it. This top can be worn in so many ways with so many bottoms. Endless possibilities, and the shorts are always perfect paired with anything. These items will get you through the rest of Summer.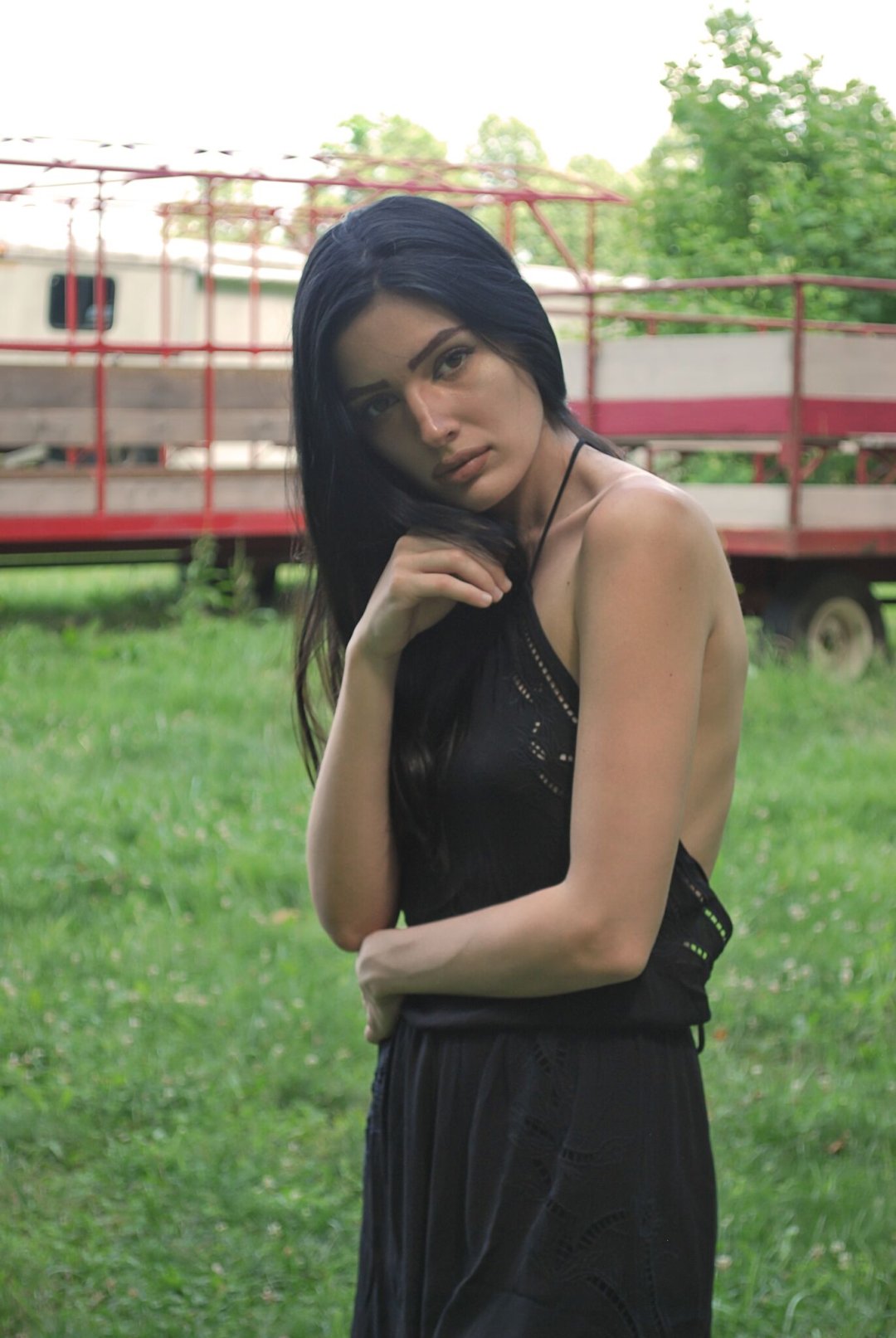 Who doesn't love a good romper? I know I have at least a dozen. What can I say, I like not having to think about an entire look, and just throwing on one piece that looks amazing and is super comfy. That's why we showcased ASTR's Liana Romper here. The lacey details on the bust add a touch of sexiness and the low back and sides keep you feeling loose and cool. This piece can take you through Summer and into Autumn if you throw a jacket on top, and a pair of cute boots. 
I ADORE all these looks, and it was one of my favorite shoots. The next few are! There's just something about that open air and lush greens. I hope you loved these images as much as I do. Be sure to tag us in any items from Bliss. 
For more photos and higher quality, we'd love for you to follow us on Instagram: @gypsylovin85 and @blissbandits.
 *All photos taken and credited by Annie Potts.
We'll be back with another, "What We're Loving" post soon! Stay tuned!
Until then... be well, stay active, and smile.
-Annie at Bliss 
**If you're in the OC area, have had some modeling experience and would like to model for us, please direct message me on IG @ gypsylovin85.