Hello My Gorgeous Bliss Beauties!!
Back at ya with another What We're Loving post. Can you believe it's mid September, and that Summer is practically fleeting faster than it came on? I feel like I blinked and it was the end of August. Soon the winds will blow and the temps will drop- at least a little here in Southern California. The sun is already setting much earlier. I know, my heart breaks too.
This is the third and final look book from my trip back to the East Coast. I was lucky to meet with my friend Ashley who is an amazing model, a talented photographer, and an incredible singer aka Elosin. A triple threat if you will. We met up in Wilmington, DE to shoot some beautiful Bliss Bandits pieces, and I think you will agree that they are amazing and look fabulous. 
I love this sweet little romper on Ashley. Astr has some gorgeous and delicate pieces, and this one is no exception. Coming soon! I love how the fabric drapes over the body, and it can transition from Spring, to Summer, and to Fall. How cute would it look with thigh high socks, tall boots, and a thick cardigan?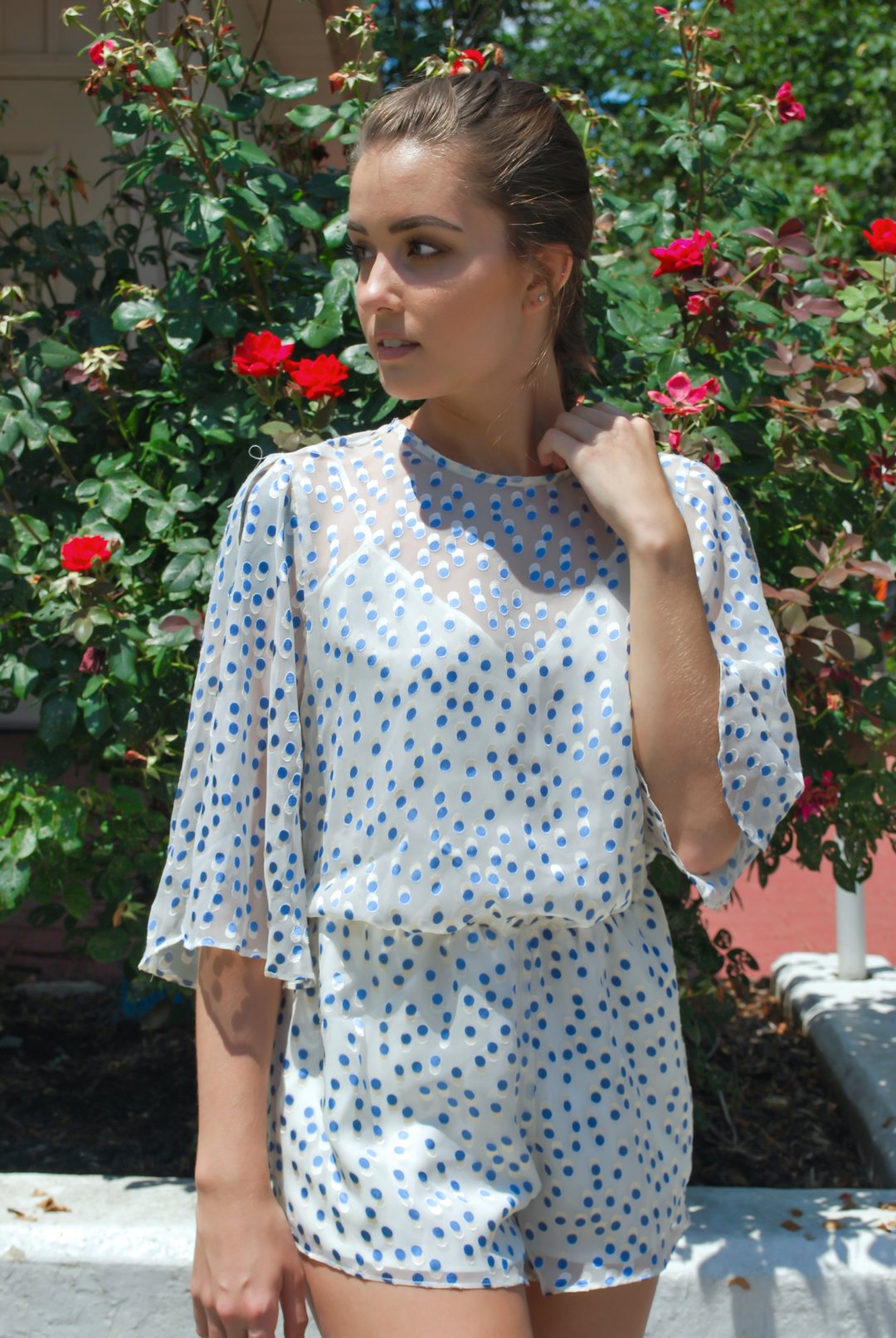 This flowy romper is everything! Lovers + Friends Make You Mine romper is perfect for date night or girls night out or a party. Basically, it's a great piece to have for almost any situation. The blue polka dots make this piece fun, while the light sheer fabric and slits keep it sexy.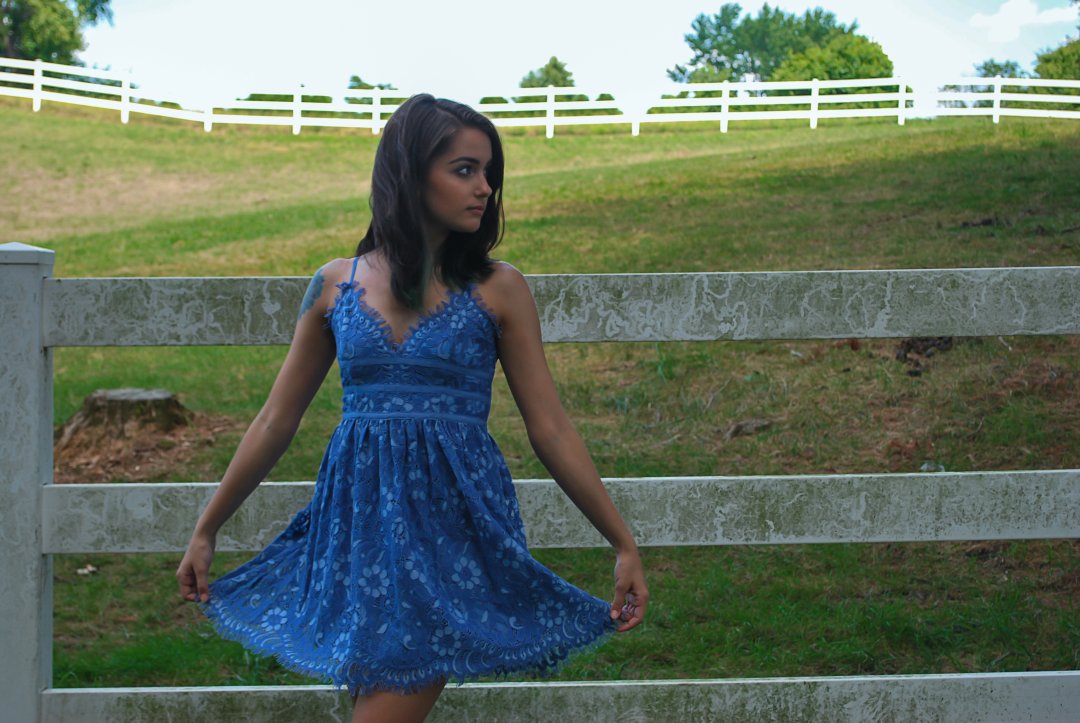 This dress!!! I cannot get enough go NBD's Give It Up dress. It's absolute perfection. The color alone is gorgeous, but the lacey detail and cut make it to die for. It's simple enough to wear for a day out, but also nice enough for an event like a wedding. This dress can be work with cowboy boots or heels and look amazing. You won't regret owning this for a single second. Say yes to this dress!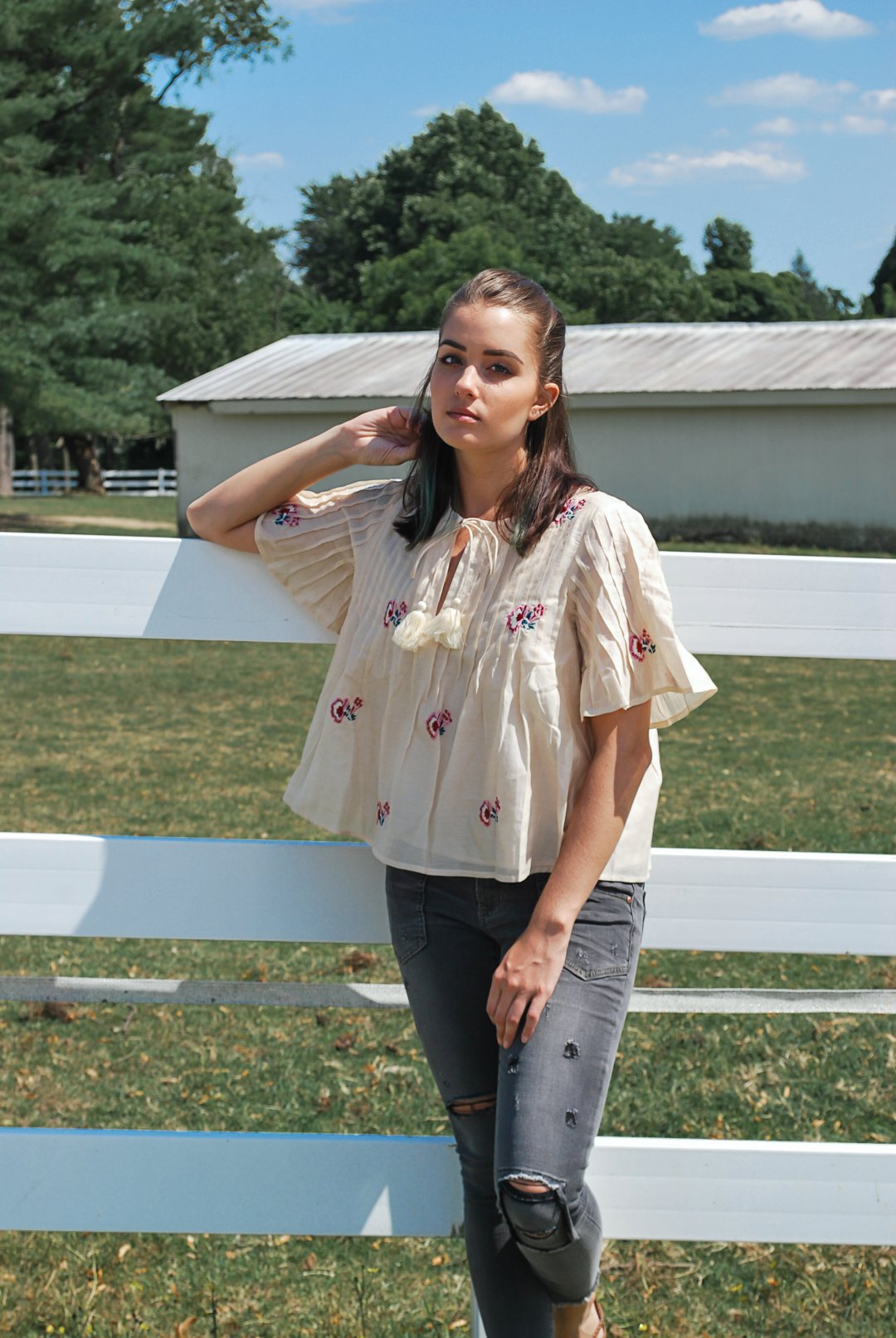 Bad ass meets girly- I love this combo of top and denim for that reason. It mixes the best of both worlds so effortlessly. Take the Tularosa Belton Top and One Teaspoon's Le Duke Freebirds ll to achieve this casual look. The top is extra feminine and frilly. Pair it endlessly. And there's nothing like an amazing pair of destroyed black denim.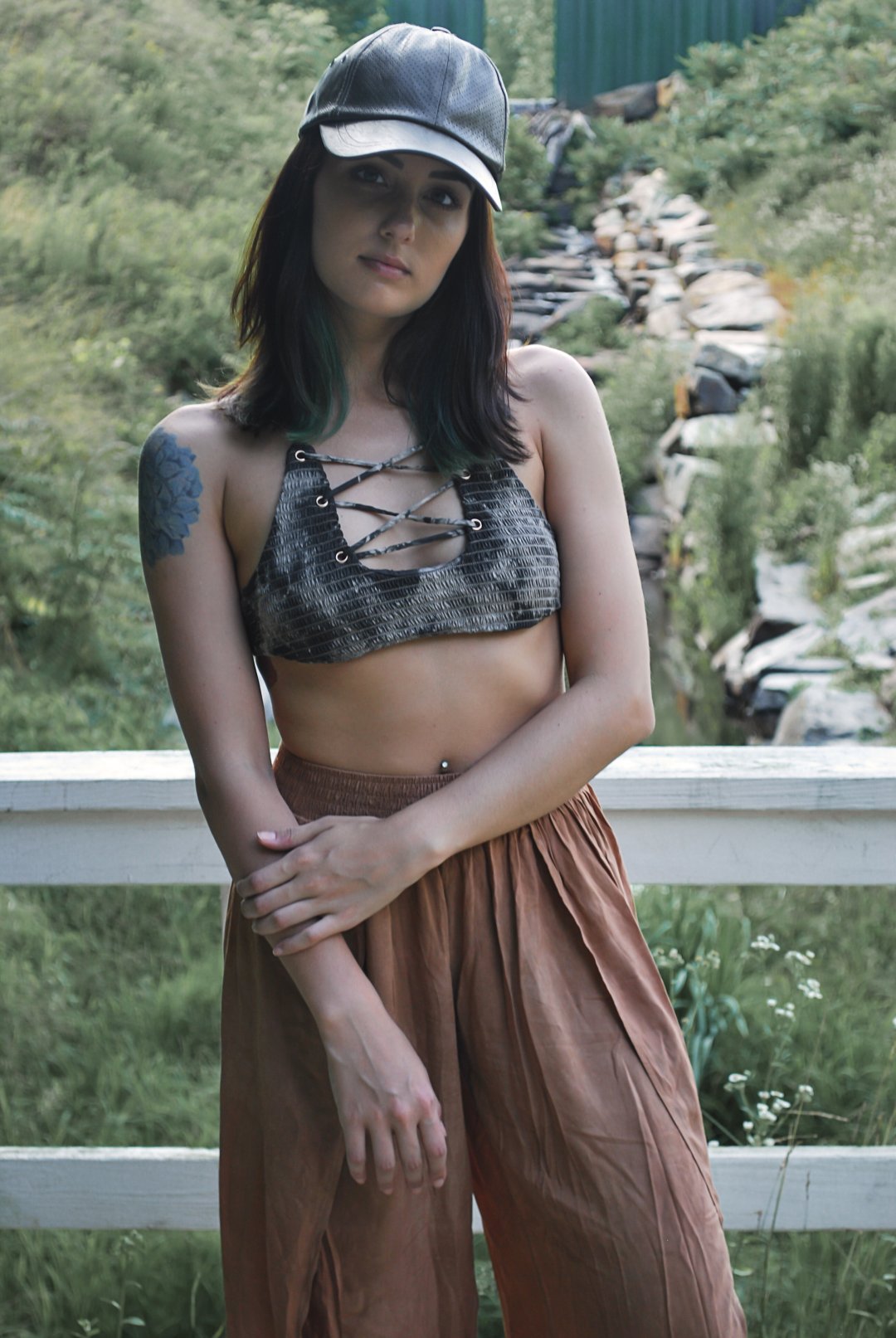 How fun is this outfit?! I love! Who says you can't wear a bikini top as an actual top? Not us! We took Blue Life's Scrunched Up Swim Top and paired it with Blue Life's Jeanne Wrap Culotte's for the sporty combo. The Culottes are amazingly comfy and flowy. These can be worn to the beach as well since the side slits ride quite high, it provides a perfect breeze. Add a base ball cap like Sweat Active's Leather Baseball Cap for an instant active look. Such a fun outfit!
These outfits are super cute and so versatile to transition into the Fall and Ashley (@elosin) makes them look so effortless. If you pick any of these items up for yourself, be sure to tag us on Instagram so we can see how you style yours.
For more photos and higher quality, we'd love for you to follow us on Instagram: @gypsylovin85 and @blissbandits.
 *All photos taken and credited by Annie Potts.
We'll be back with another, "What We're Loving" post soon! Stay tuned!
Until then... be well, stay active, and smile.
-Annie at Bliss 
**If you're in the OC area, have had some modeling experience and would like to model for us, please direct message me on IG @ gypsylovin85.